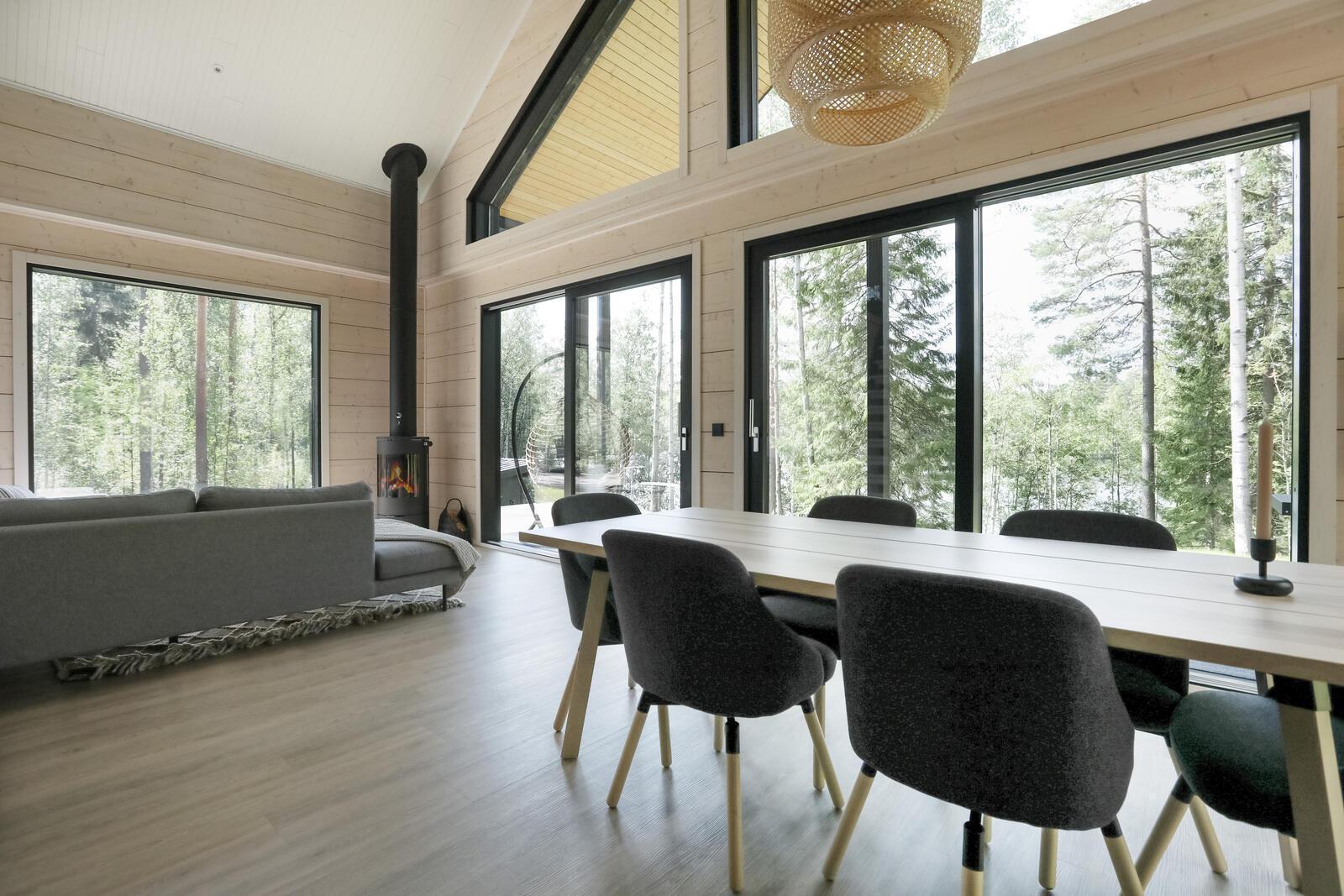 The uncompromising conditions of the North create the best ingredients for a revitalized you
Cold. Frost. Sleet. Rain. Hailstorms. Exposure to harsh Arctic winds, then to ceaseless 24 hours of bleaching sunlight in summer.
The durability of Finnish logs has been tested in our forests where seasons change dramatically during a year. Decades of extreme, rapidly changing temperatures and conditions have honed the logs of your home to long-lasting perfection. Thanks to their special construction, the Finnlamelli logs possess exceptional strength and durability that can survive even the toughest situations. However, they are as breathable as logs can ever get, thus providing the perfect framework for a healthy, balanced life.
Engineered to perfection: 10 Year Guarantee
Finnlamelli's superior log structure enables us to be bold in our promise and certain of our ability to deliver. At Finnlamelli, we accept nothing but the best raw material for our logs; only the straightest of trunks, the densest of structures. In addition to providing a solid framework for the home of your dreams, it ensures excellent energy efficiency for decades to come. The strong wall structures also minimise the need for heating.
The dazzling pearlescent spruce is our most popular choice for top-quality homes. Charming with its visual as well as technical properties, it also provides the best possible protection against moisture.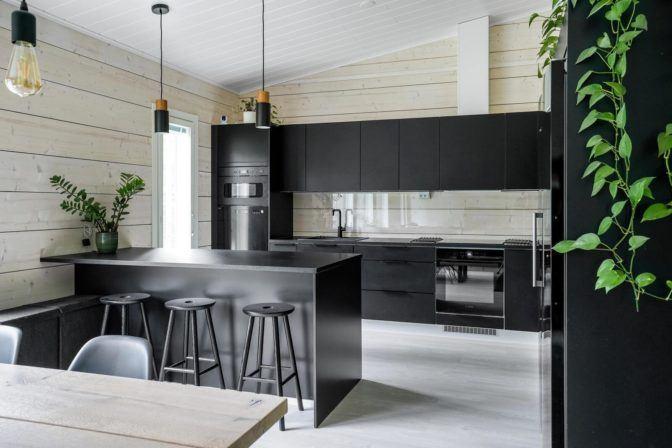 Reliable
Finnlamelli's lamina timber made of heartwood is as strong and exact as what is humanly possible to expect. It consists of selected straight pine and spruce trees that have become dense by growing slowly in a cool climate. The logs are split and connected in such a way that the hardest and most durable part of the wood, the heartwood, remains on the surface. This is why Finnlamelli lamina logs remain stable and withstand varying weather conditions far better than traditional round or planed logs.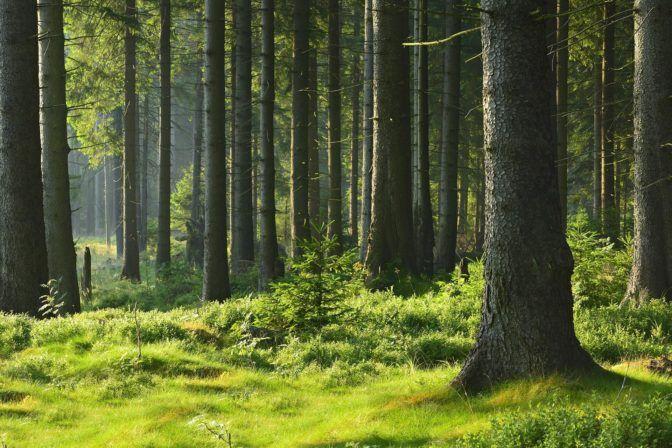 Healthy
Log homes promote good health naturally, thanks to the superior indoor air quality. Massive log walls breathe naturally. The indoor humidity remains constant and therefore it is easy to breathe in a log house. When relative humidity of indoor air is balanced, moulds and bacteria cannot grow. Due to clean indoor air, log houses are also an excellent option for people with allergies.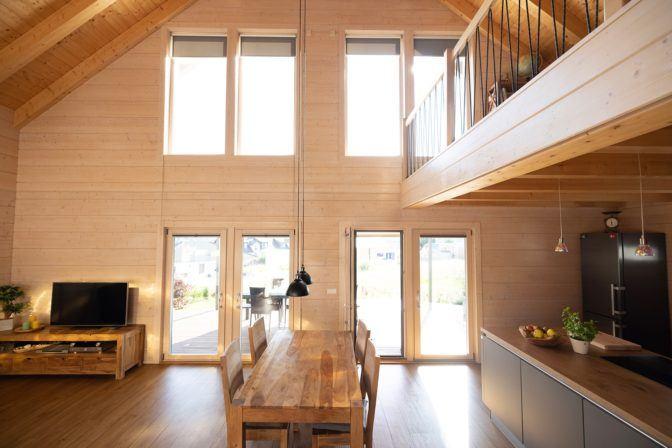 Sustainable
A log home is a home with a light environmental footprint. As wood binds carbon dioxide from the air, it significantly contributes to cleaner air and a healthier living environment. Also, the production consumes very little energy: wood construction process has a considerably lower impact on the environment than other building materials. A balanced life is a matter of a wide variety of details, affecting both body and soul. Knowing that a log home can contribute to a brighter future for the next generations is one of them.
To every corner of the world
Whatever the size and shape of your home will be, we've got you covered. There are three Finnlamelli corner profiles to choose from so the ideal style for every taste, architecture, landscape and environment can always be found. Feel free to contact us for advice and assistance – your nearest Finnlamelli representative is right around the corner!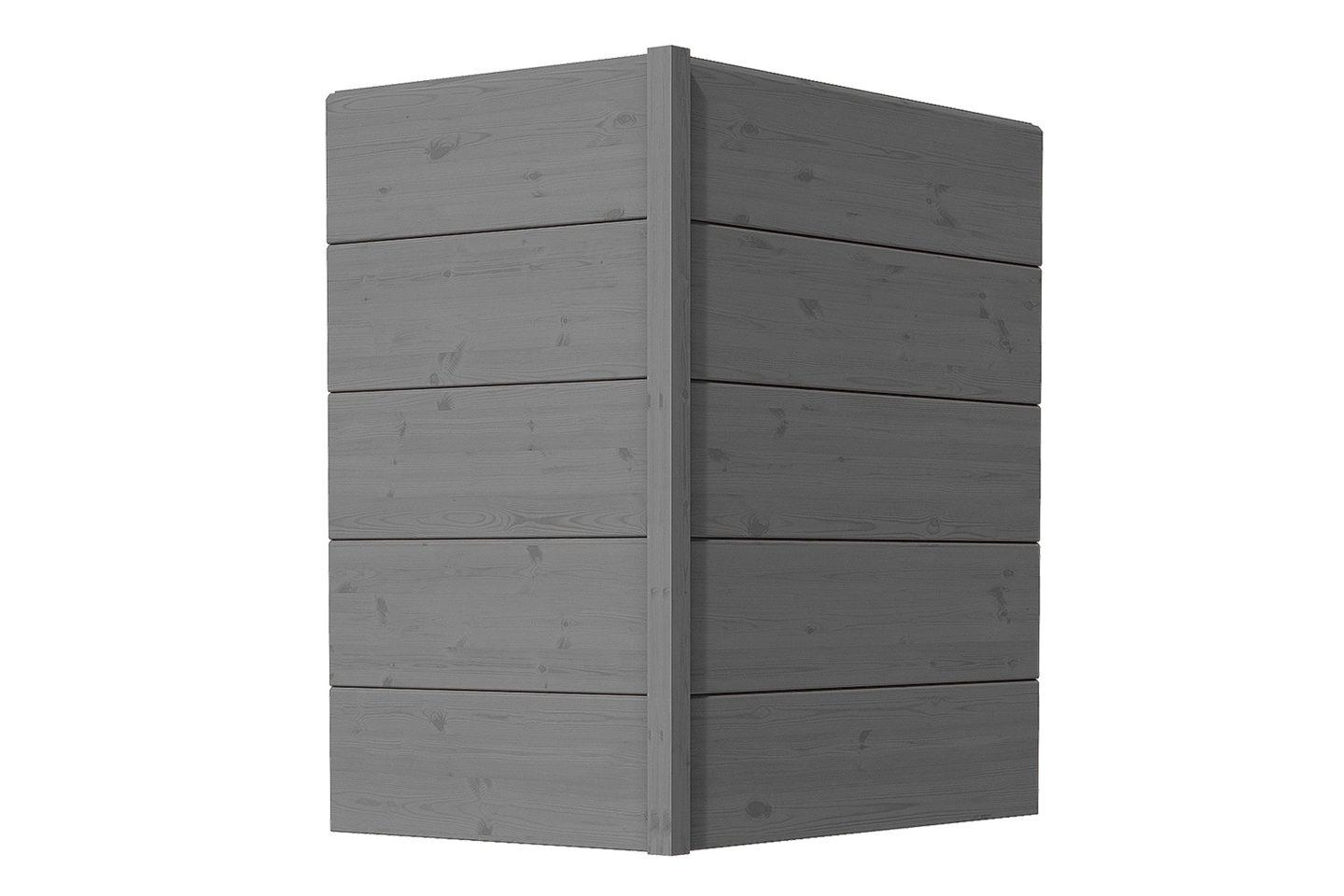 Even corner
This corner fits clean-lined architecture like a glove. The logs are at the same level in every corner of the house. Corner boards put a nice finishing touch to the seamless appearance, and the modern expression of the timber can be further emphasized.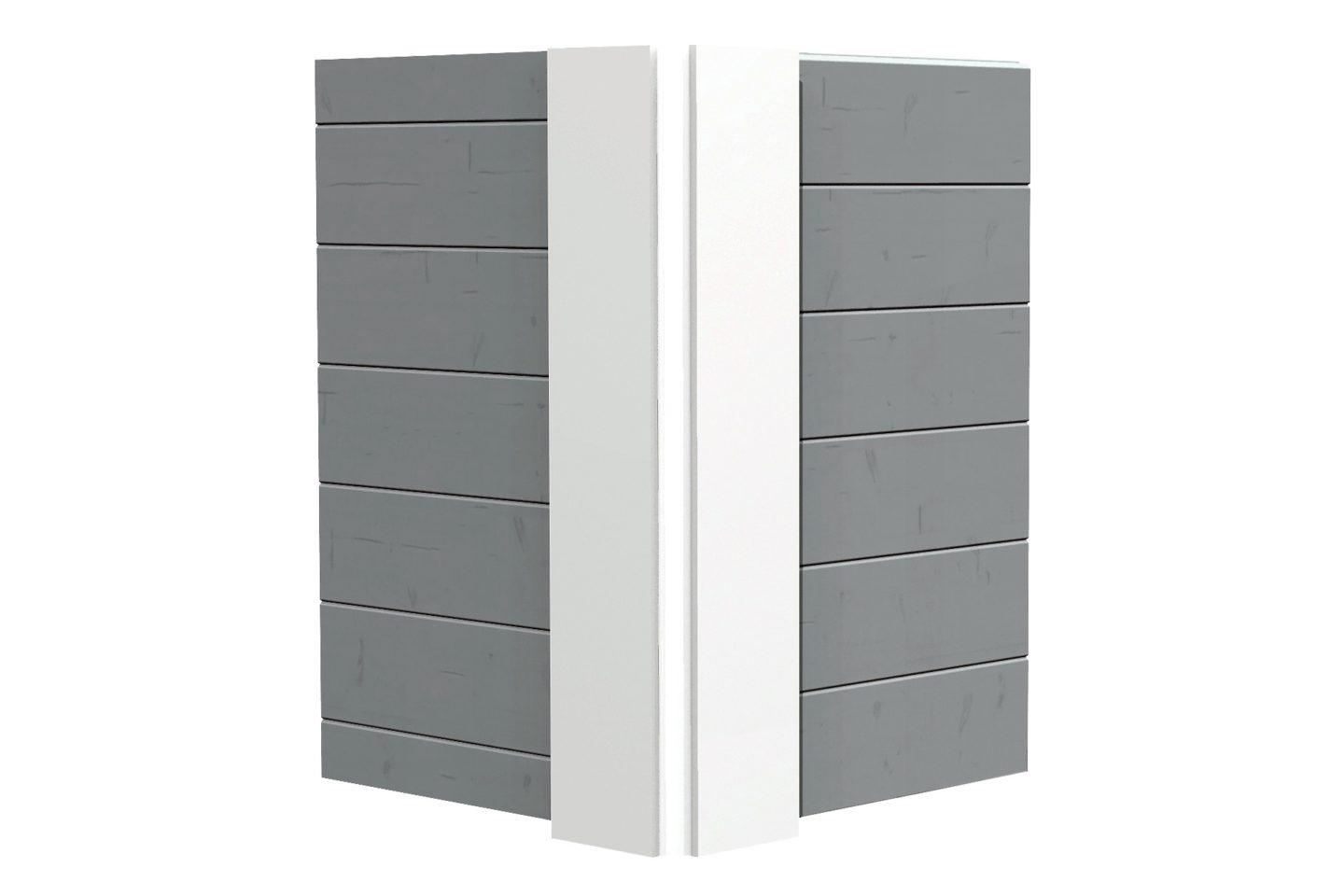 Modern cross corner
The ends of crossing logs overreach the corner by a couple of inches, so the corner is covered. This type of corner is ideal for both urban and rural environments. The colour adds a touch of style that can be extended to other parts of the house as well.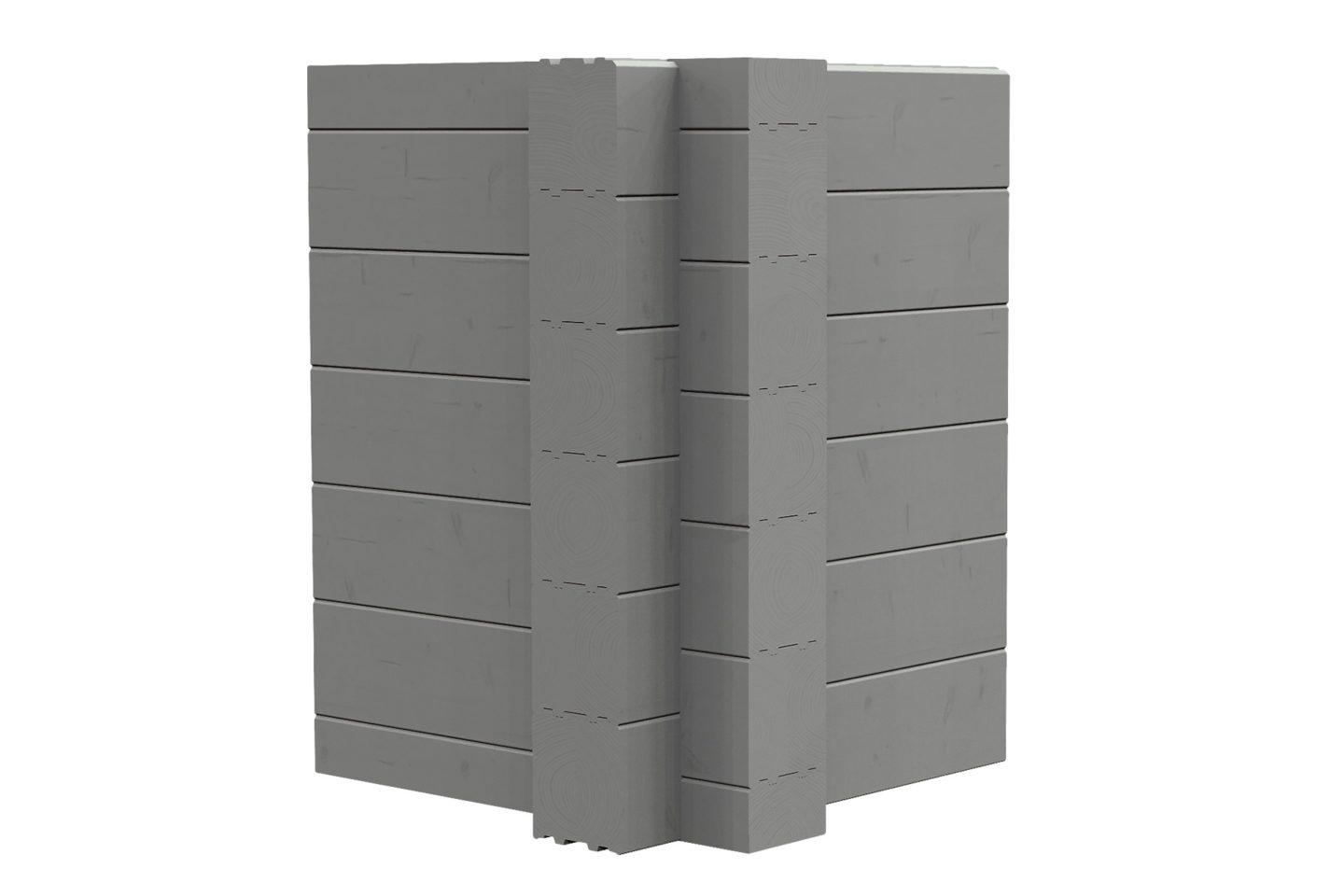 Traditional cross corner
Log cabins, recognisable for their cross corners, are a part of Finnish national tradition. In a traditional cross corner, the ends of the log extend past the corner joint. This corner model is a good choice for an idyllic courtyard and near nature.
Log profiles
In addition to their impressive appearance, the massive log walls are complete on erection – no additional insulation is required. Massive log walls have the same wooden structure both outside and inside and this is what creates the unique atmosphere of authentic log houses. Massive log results in good indoor air quality and is an ecologically sustainable and energy-efficient building material choice.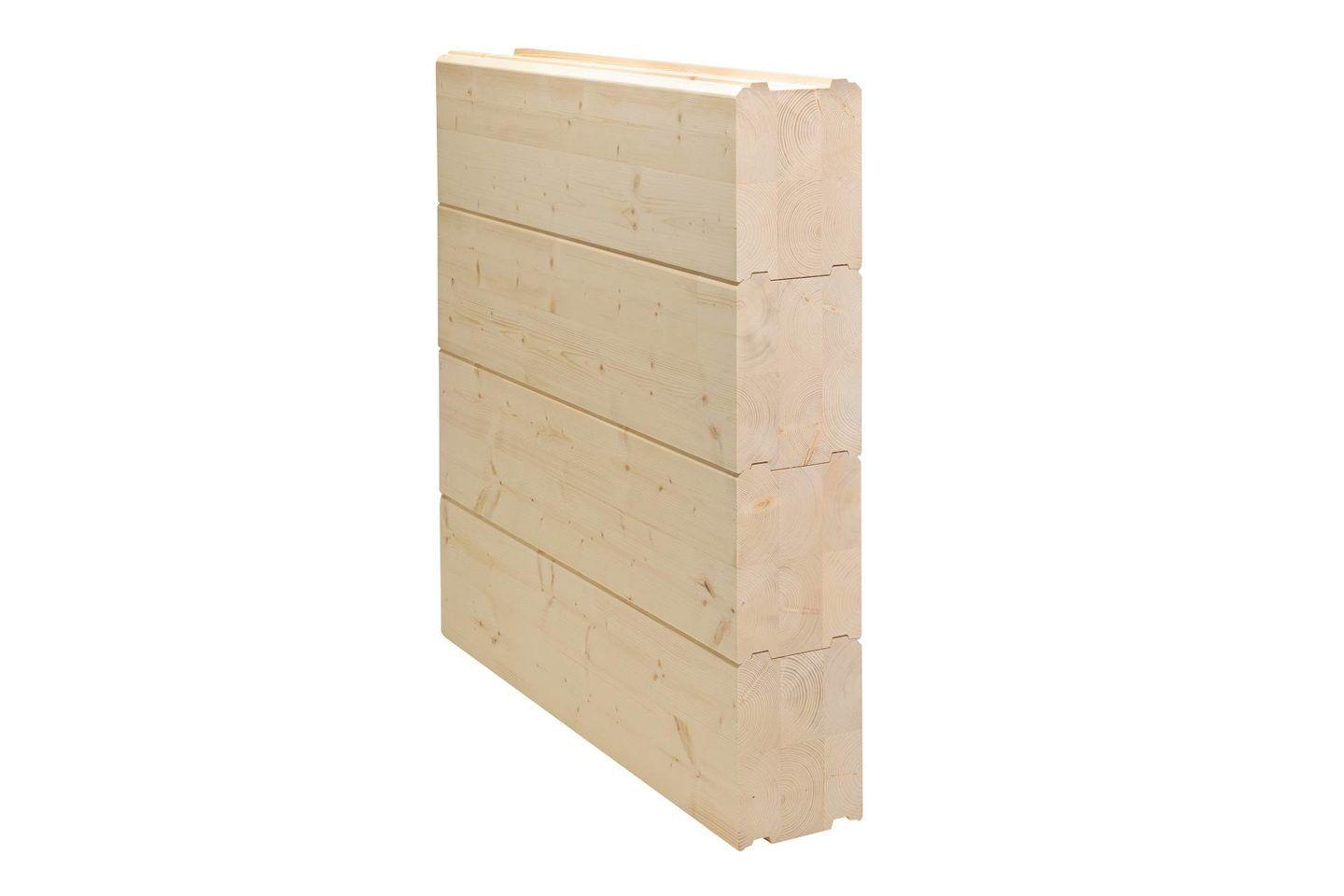 Lamelli
The modern Lamelli log profile features narrow seams. It is an excellent fit for clean-lined architecture as well as for dynamic and wide wall surfaces.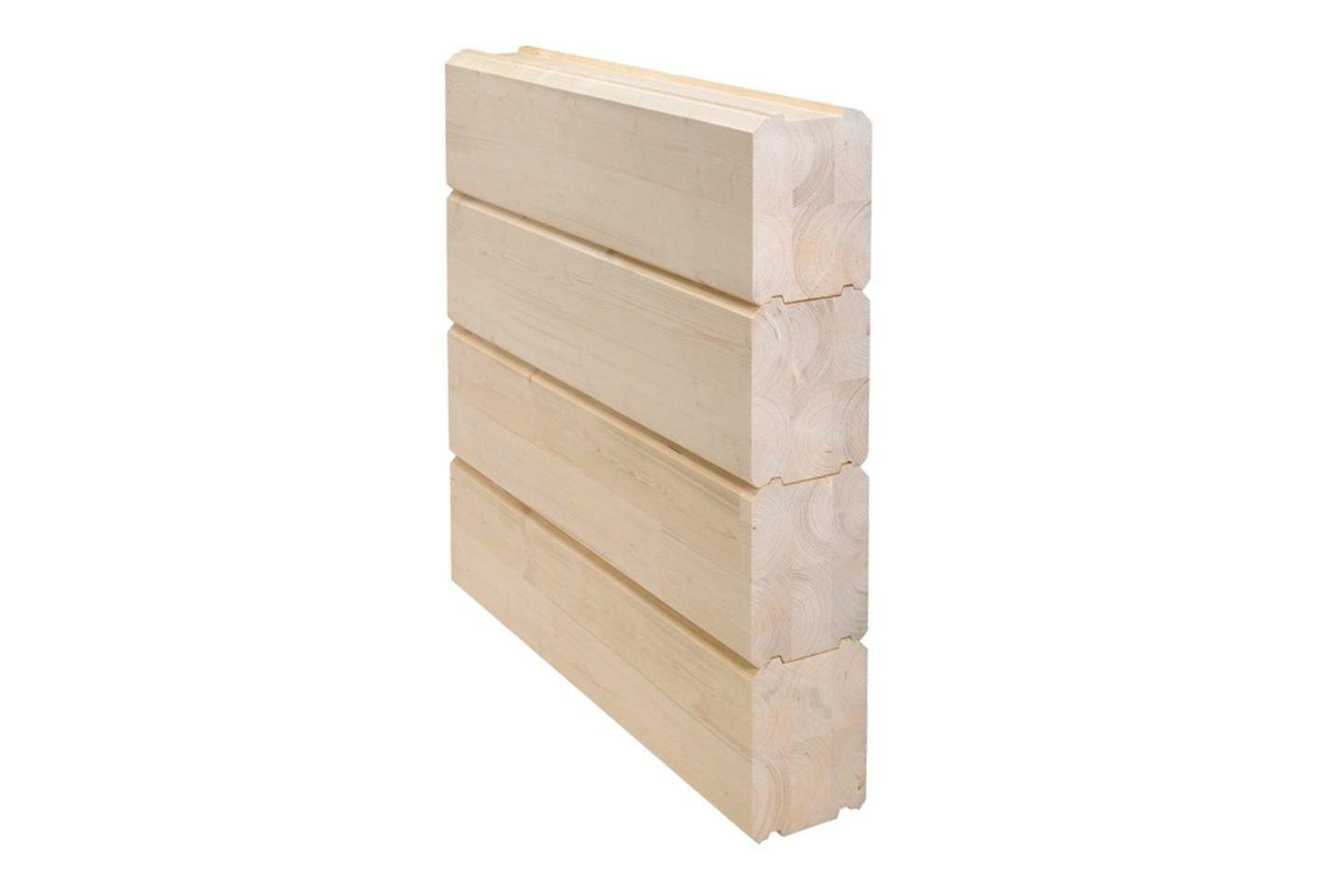 Classic
The classic profile features deeper cuts, thus highlighting the appearance of a traditional log home. It is a great choice for e.g. larger pieces of land and idyllic landscapes.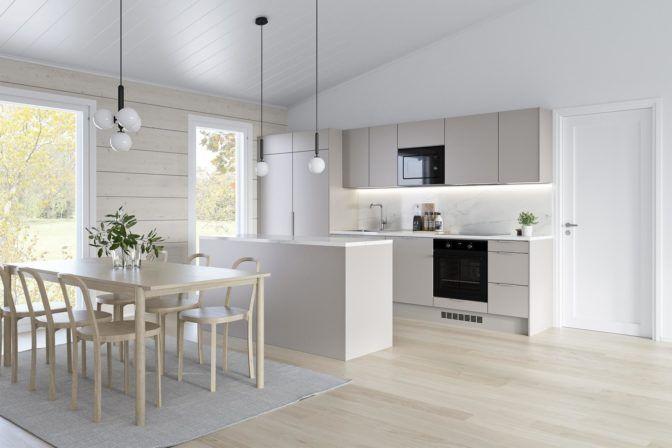 CE Mark
Finnlamelli has been granted an European Technical Approval (ETA-12/0353), which entitles it to use the CE mark in Finnlamelli's log house building kits. The CE marking covers the essential safety and health properties of the product, such as load-bearing capacity and long-term durability.
The CE marking of construction products is a European procedure for demonstrating the characteristics of a product in a harmonized, comparable way.
You can find the performance declarations required for the CE marking here.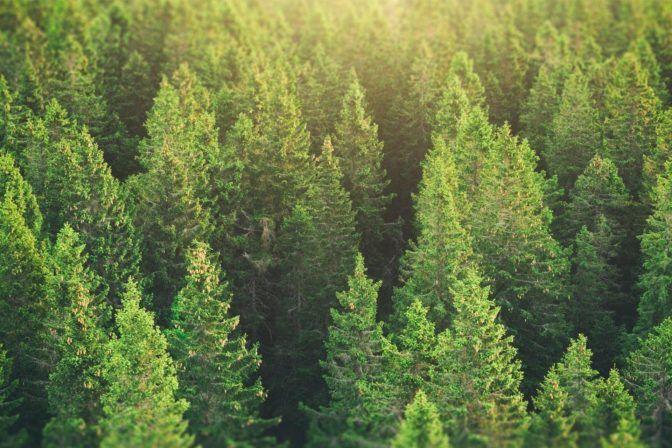 PEFC Certification
The origin of the wood we use in Finnlamelli log homes is important to us. The PEFC certification awarded to us is a strong message about the responsibility of our company.
PEFC (Program for the Endorsement of Forest Certification) is an international forest certification system that promotes ecologically, socially and economically sustainable forestry worldwide. It is the most widespread certification system in the world that ensures that wood is legal and its chain of origin from sustainably managed forest to product is known.
At Finnlamelli, we are committed to sourcing and supplying wood from legal and sustainably managed forests the origin of which we know. This means that the wood we use comes from forests that protect forest diversity, health and growth. We are also committed to meeting the social, health and safety requirements set out in the PEFC standard.
More information on PEFC certification can be found on the PEFC website.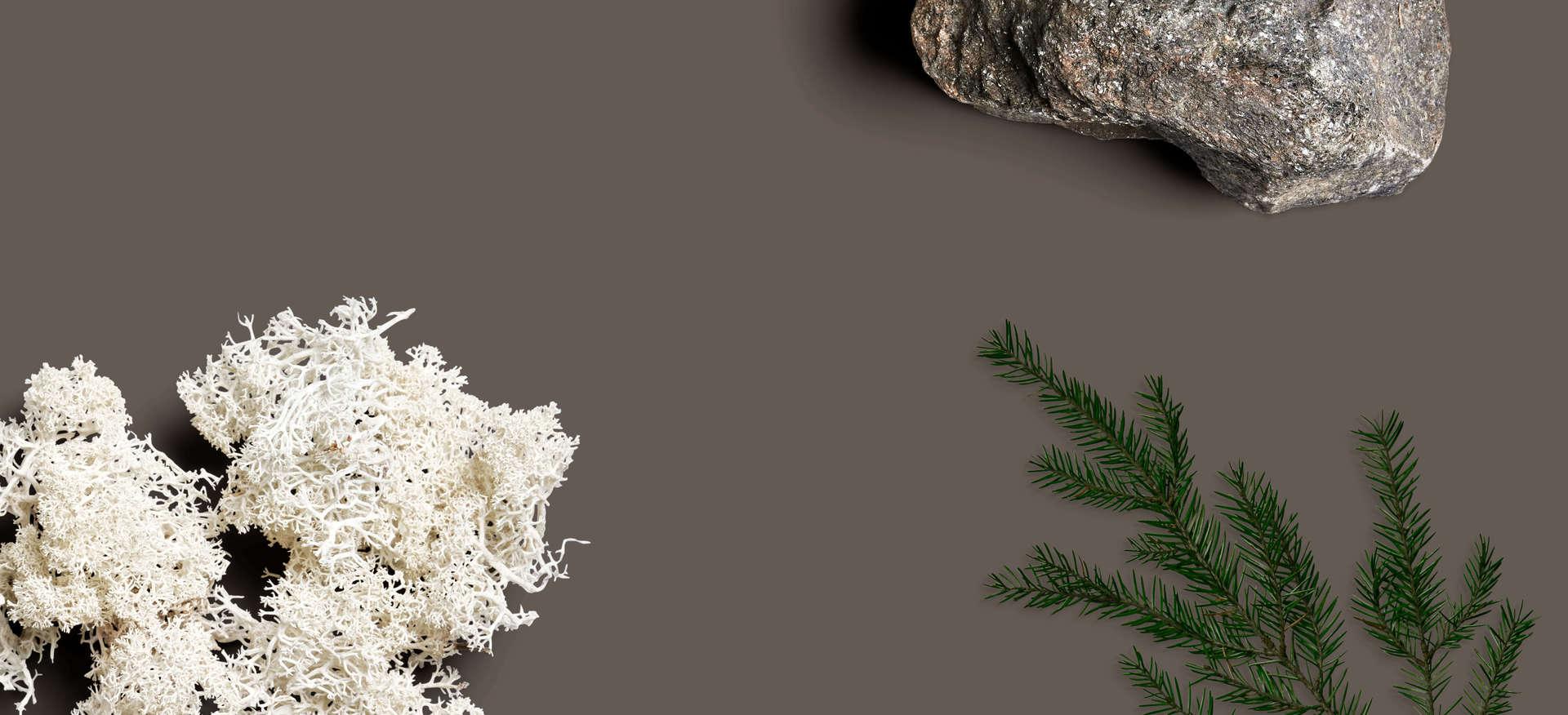 Order a Finnlamelli catalogue
Order our brochures to your email address free of charge.