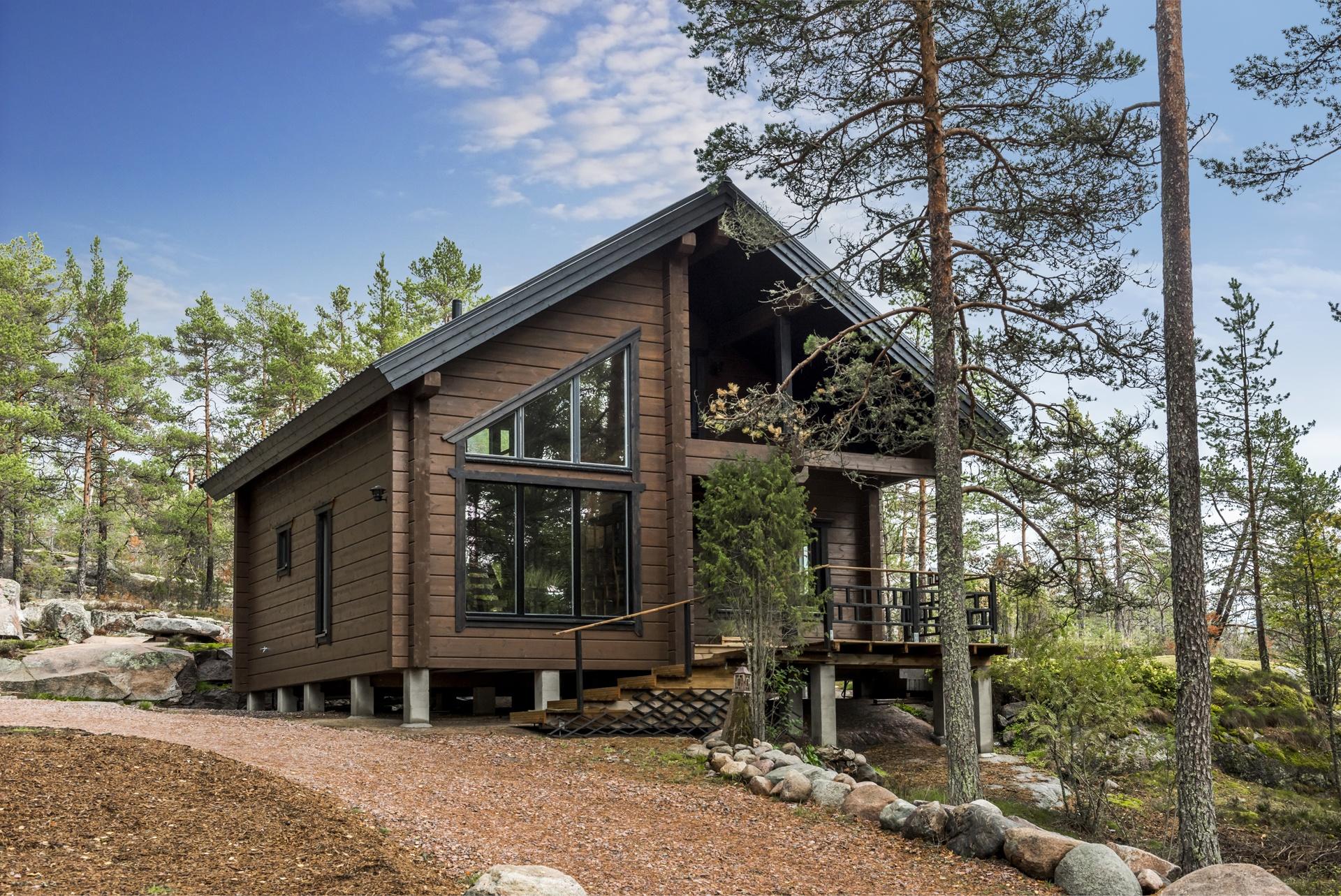 Mona's eco-friendly log home
Mona wanted an eco-friendly and harmonious log home with a warm feel. She wanted her home to combine Finnish log home skills with delicate Japanese aesthetics. After a long process, the end result was even better than she had imagined.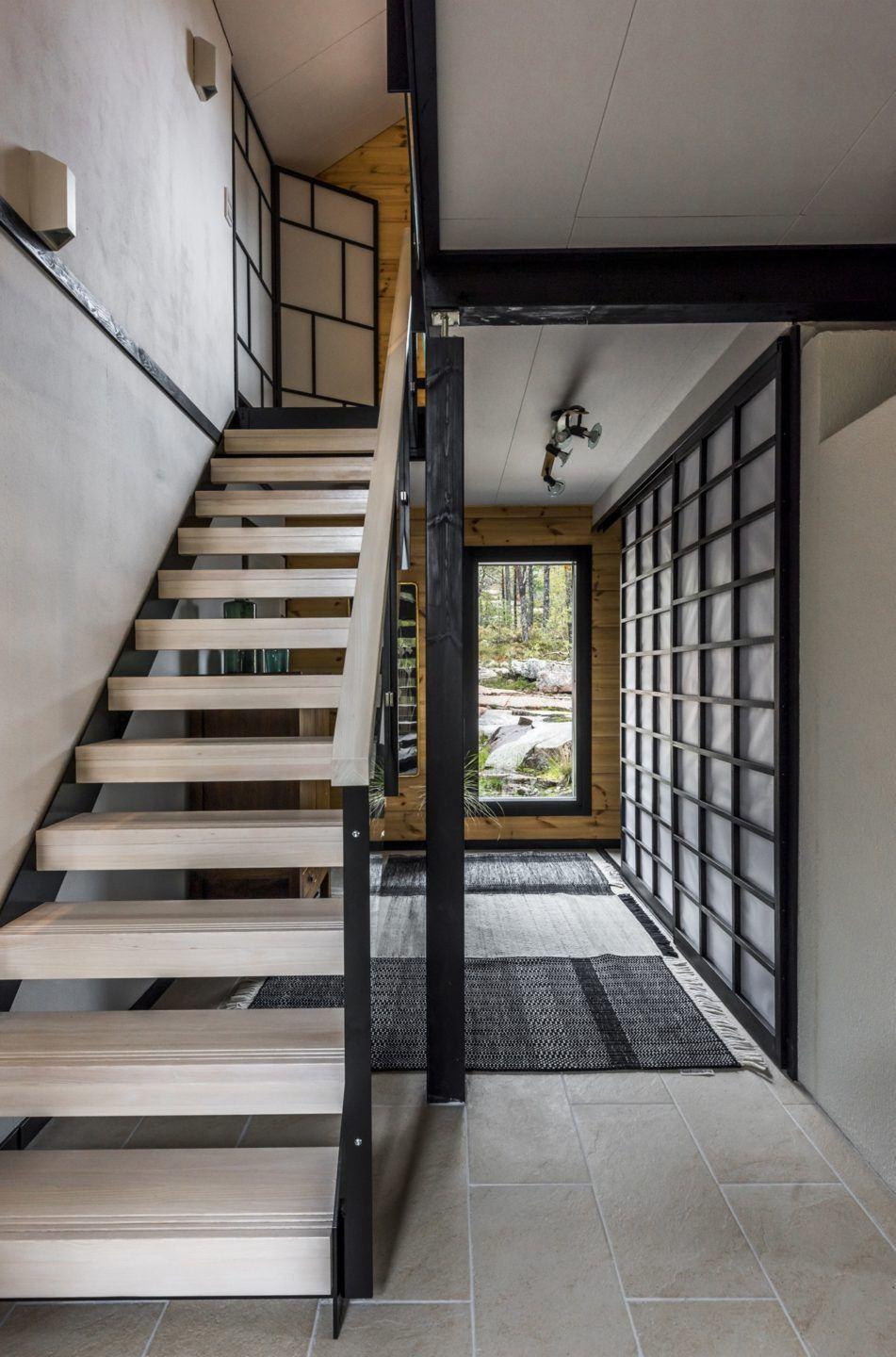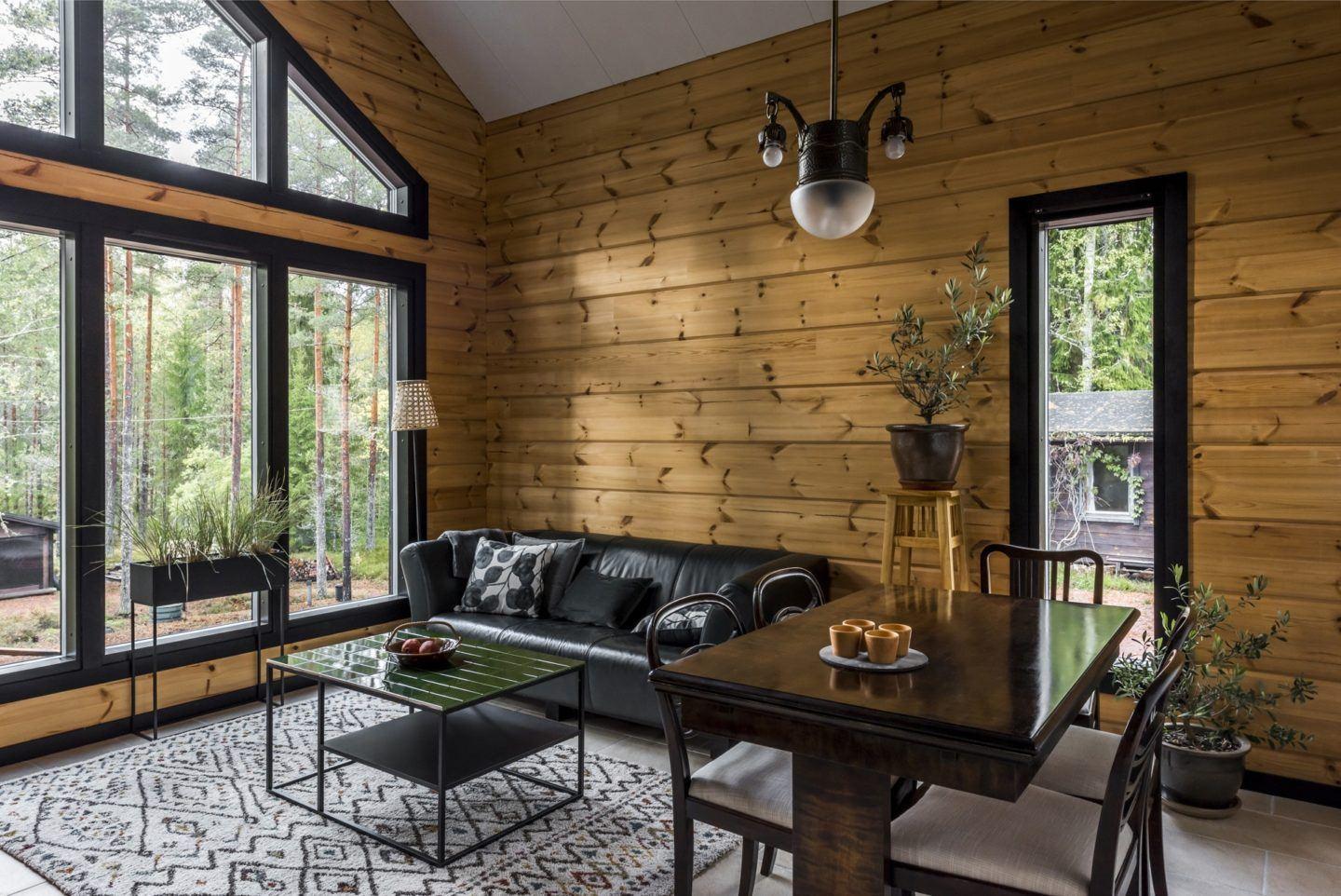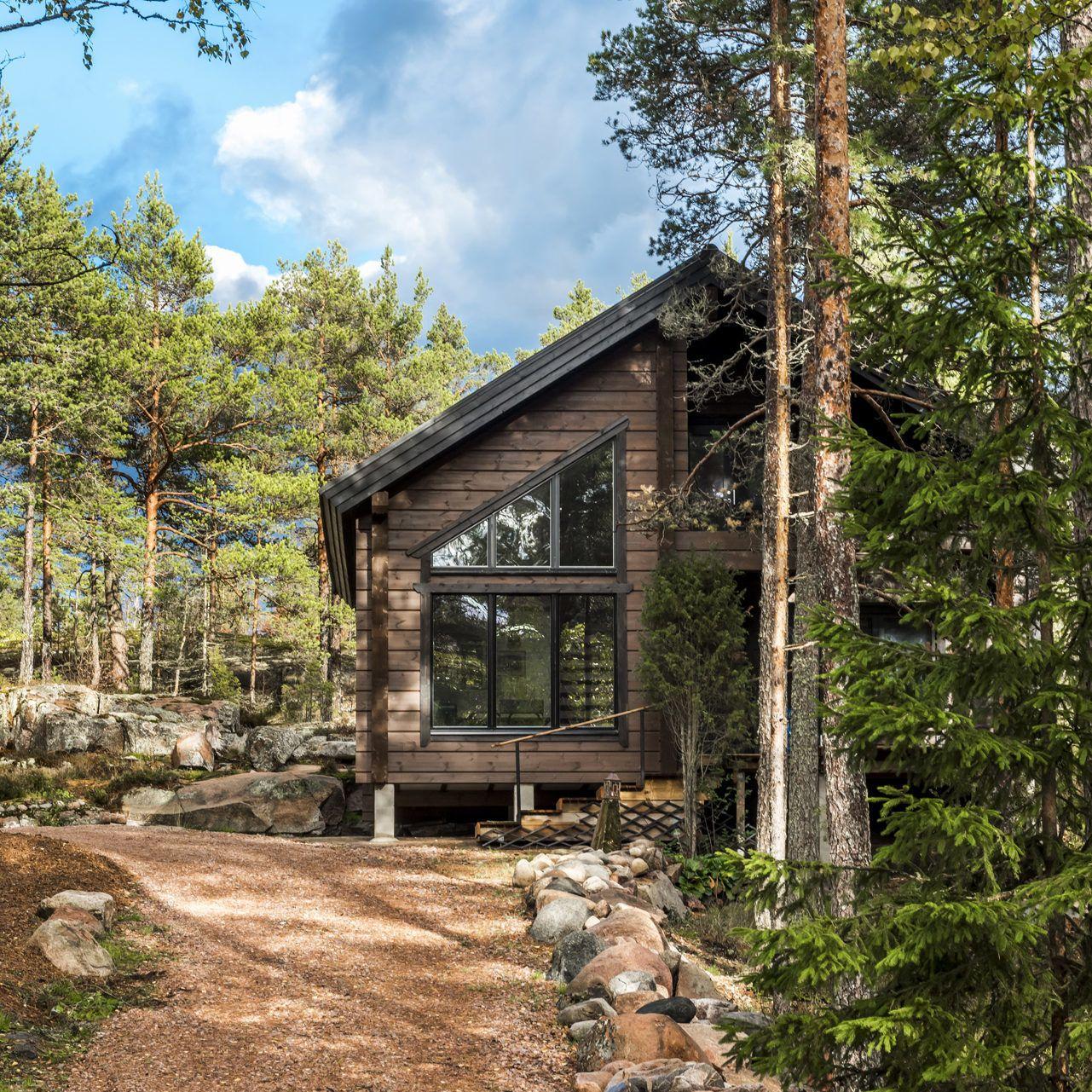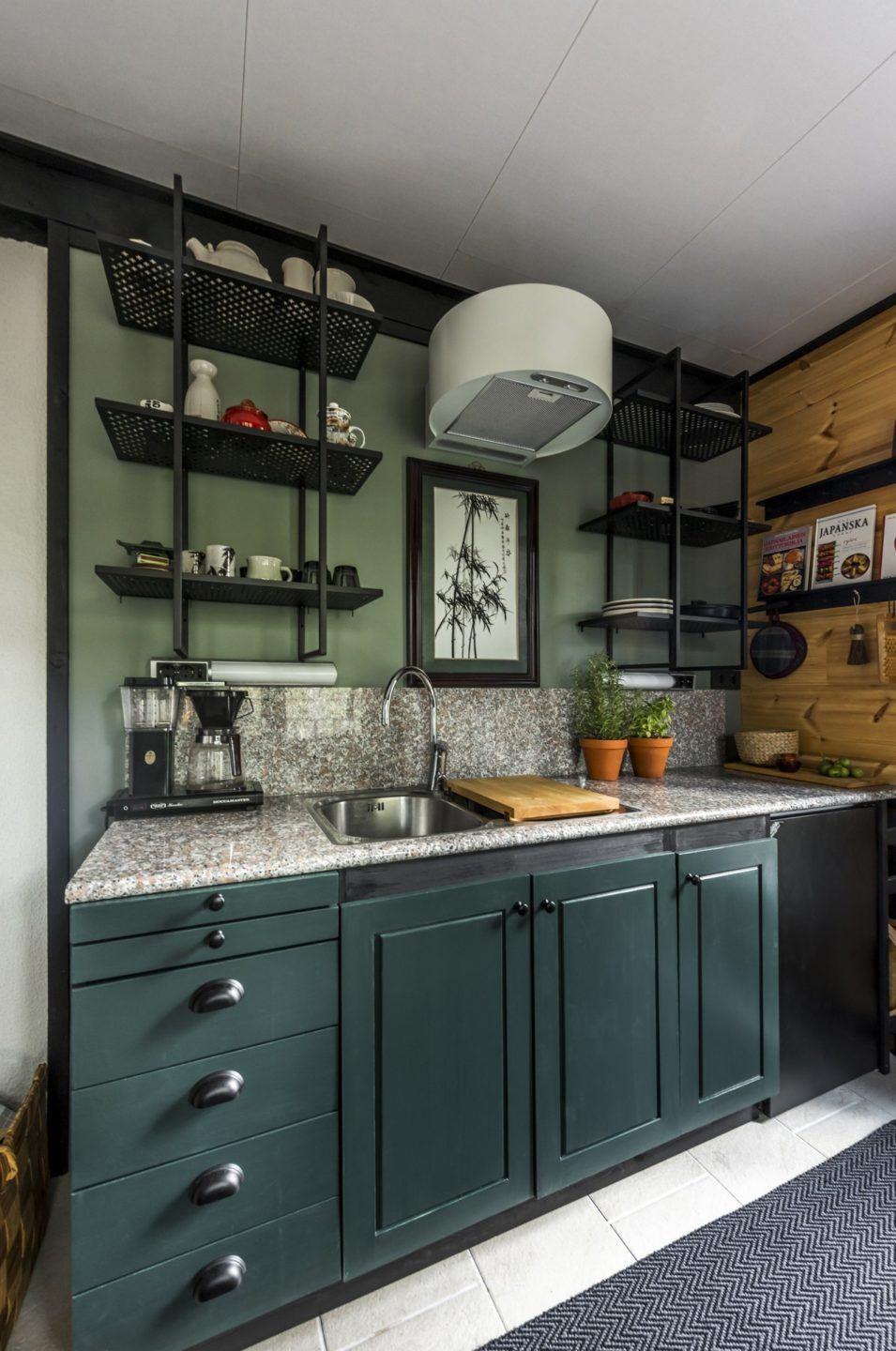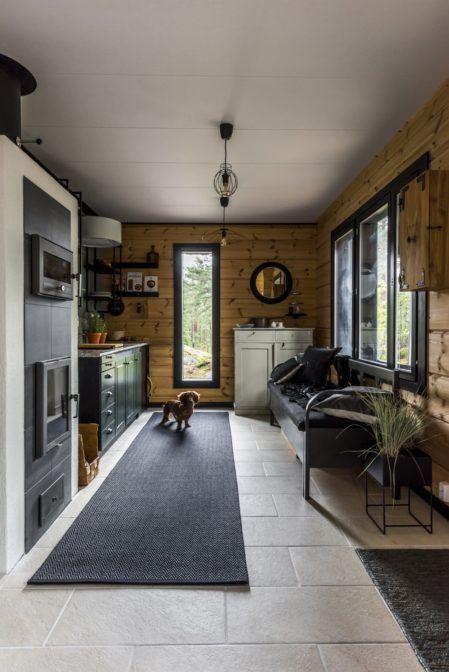 A Finnish log home with a Japanese touch
Mona, who is building her first house, had a clear idea in mind of the atmosphere she wanted for her home and plot right from the start. She wanted her log home to be a harmonious and warm second home that meets all the requirements for modern living, into which she could gradually move as she approaches retirement age.
The home absolutely had to be a log home. Environmental friendliness is close to Mona's heart, and as she is a furniture carpenter by trade, and teaches her profession to the next generations, it was inconceivable for her home to be made from anything other than wood. Finnlamelli was eventually chosen as the supplier.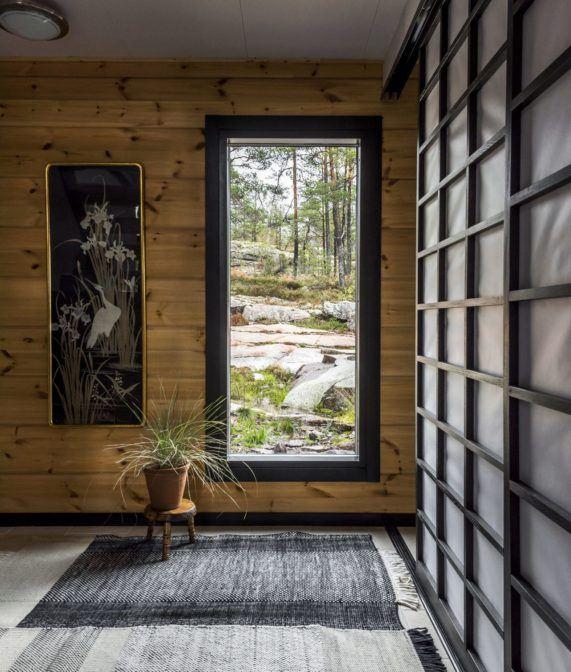 Windows play a key role in this log home, acting as picture frames for the natural beauty that surrounds the home.
The location of the home was very precise: when entering, Mona wanted the window on the far wall of the long hallway to look out over a particular rock and a certain hollow that always fills with water when it rains, making it reminiscent of a Japanese-style water feature.
A home where vintage design goes hand-in-hand with Japanese aesthetics
Mona inherited the majority of her interior furniture from parents and relatives. Everything non-essential was discarded, and not a single unsuitable item was brought into the new home. Mona also applied this kind of principle to her own life: respect tradition, but do things your own way and realise your own dreams.
Mona had admired Japanese interior design for a long time, even though she had never visited the country – but it is indeed somewhat reminiscent of Scandinavian minimalism. No wonder then, that the Japanese also admire Finnish log homes.
It was a pure stroke of luck when Mona was offered the opportunity to go on a business trip to Japan. While on her trip, she soaked up all of the inspiration around her, and brought home some rice paper that is used in sliding doors.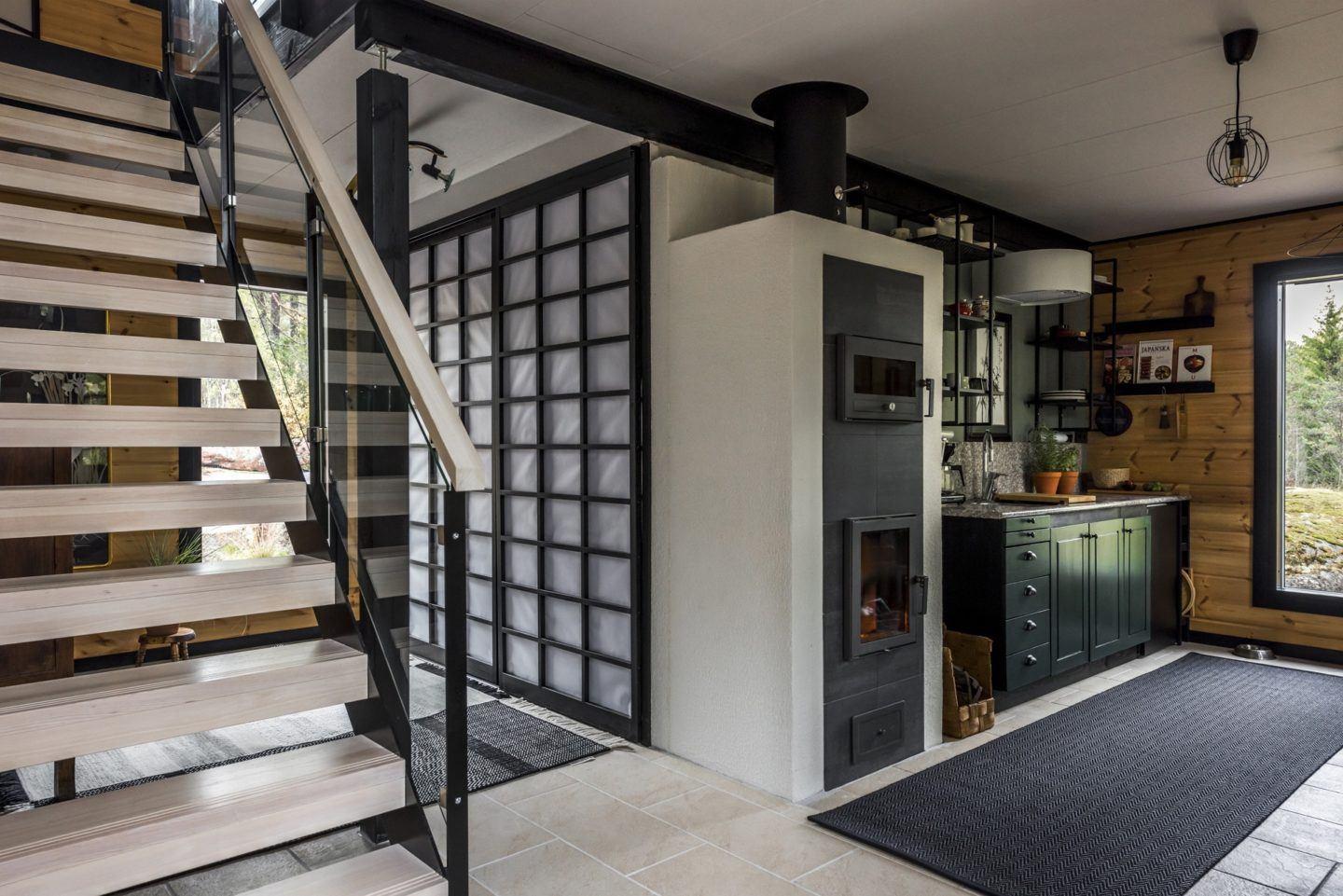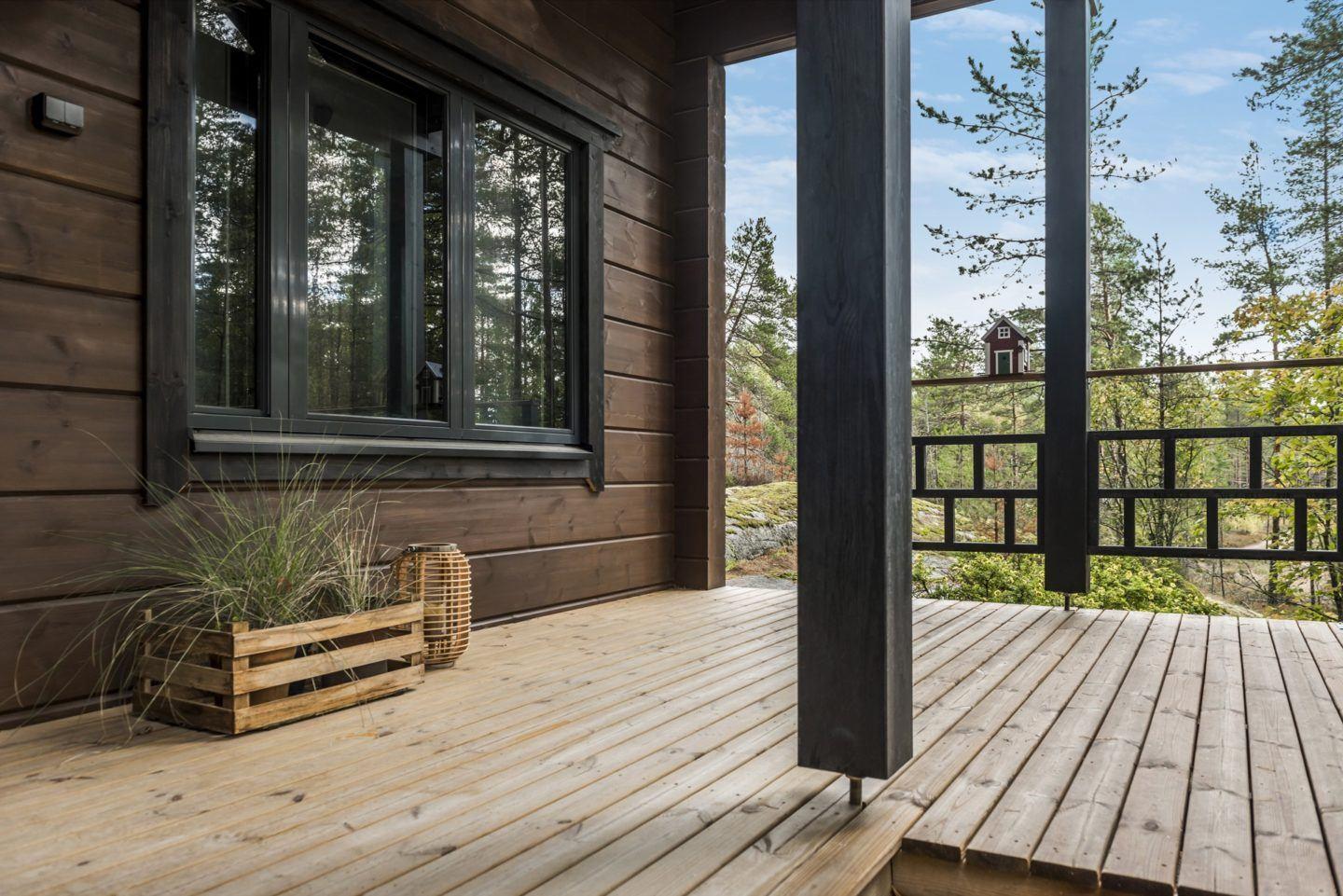 For her yard, Mona ordered a large garage from Finnlamelli that was the perfect match for her log home, and also acted as a woodworking shop. Over time, the yard area will be turned into a forest garden featuring elements of a Japanese garden.
After a dry summer, the autumn rain has once again filled the hollow in the rock, and the stream babbles harmoniously over the stones. Mona has already admired the scenery from her window several times when entering her new home. During those moments she knows that the construction project was worth every effort.
Living space: 70 m²
Rooms: Downstairs living room + bedroom + bathroom. The upper floor is an open-space area.
Residents: Mona and Bamse the dachshund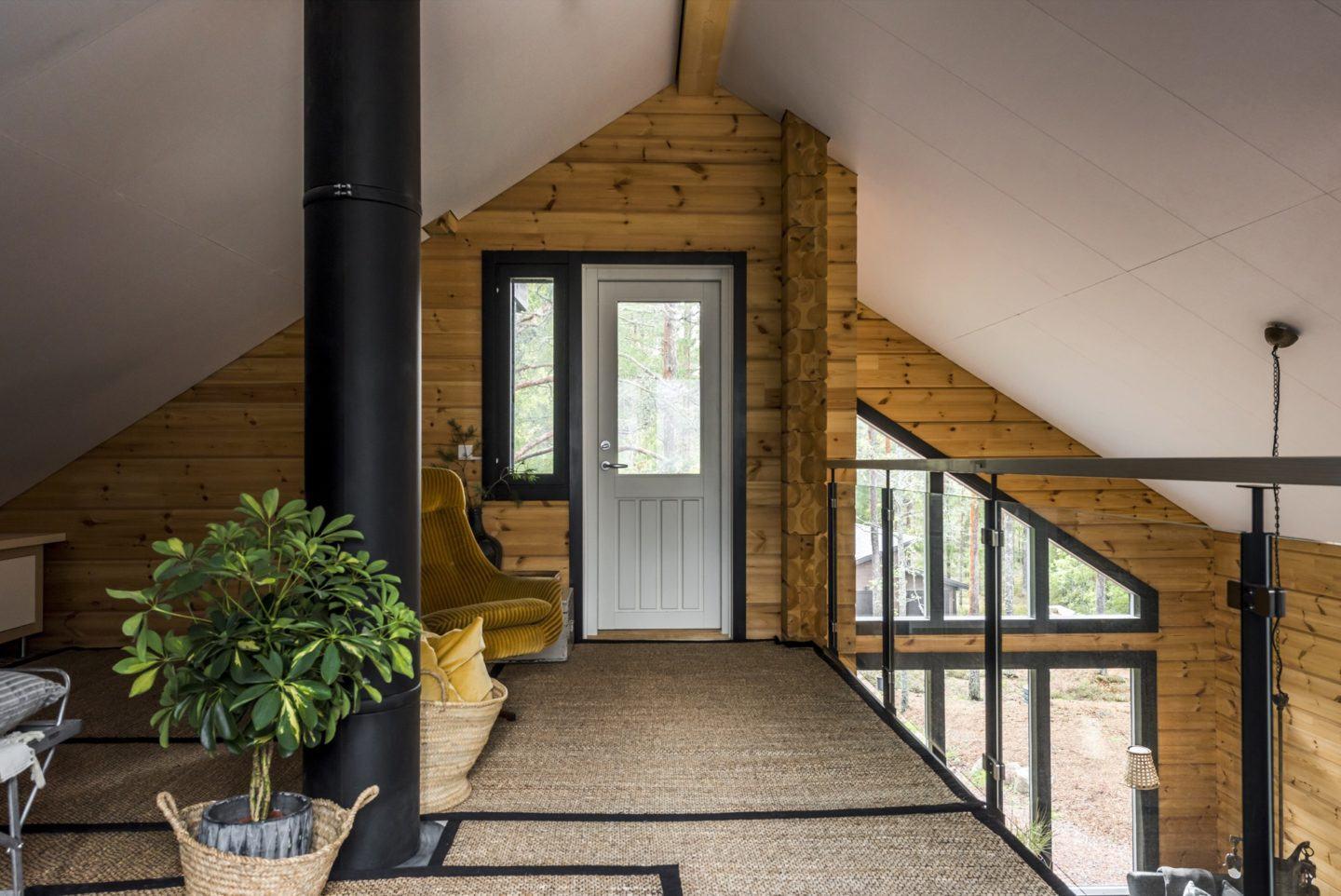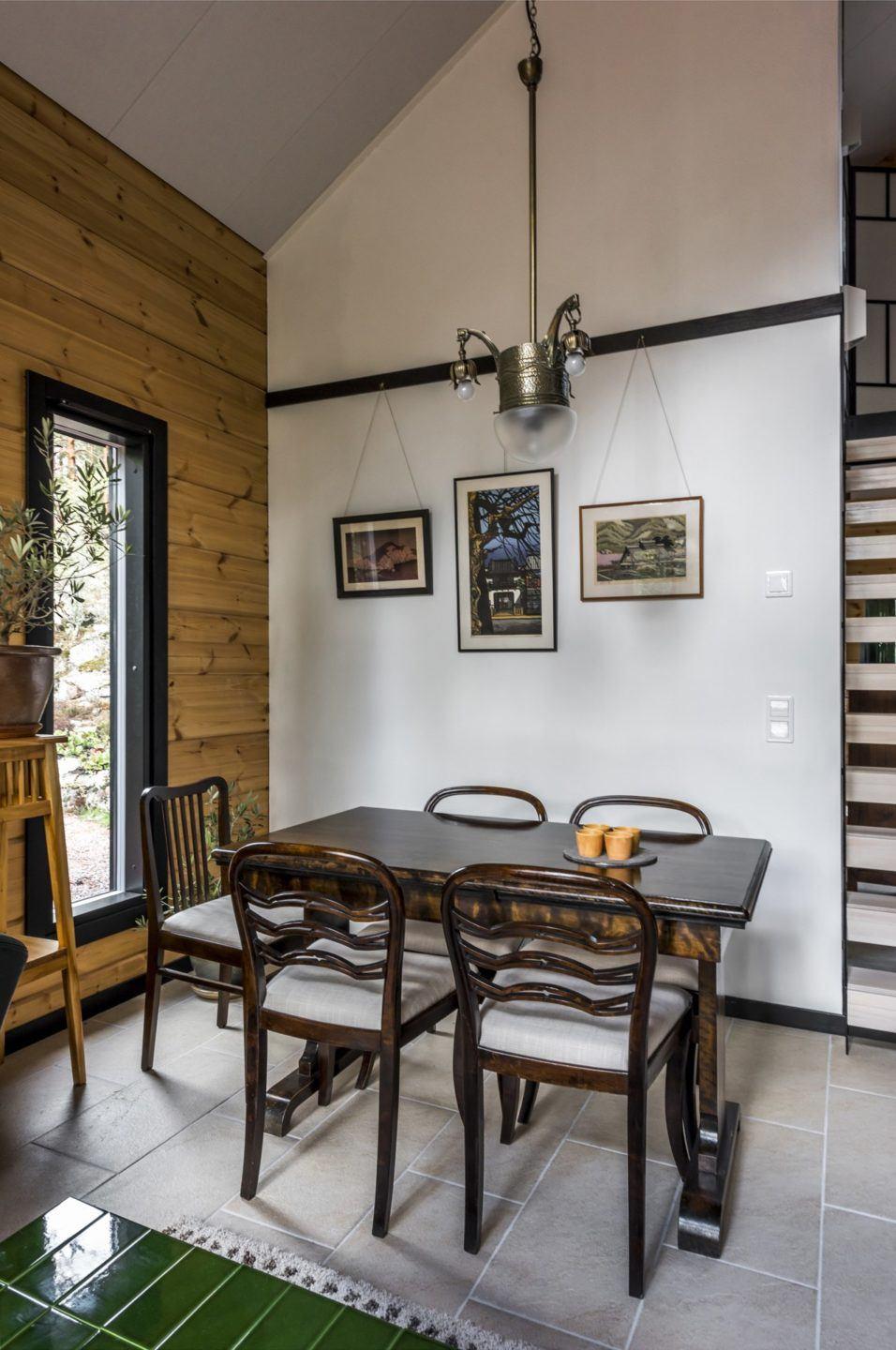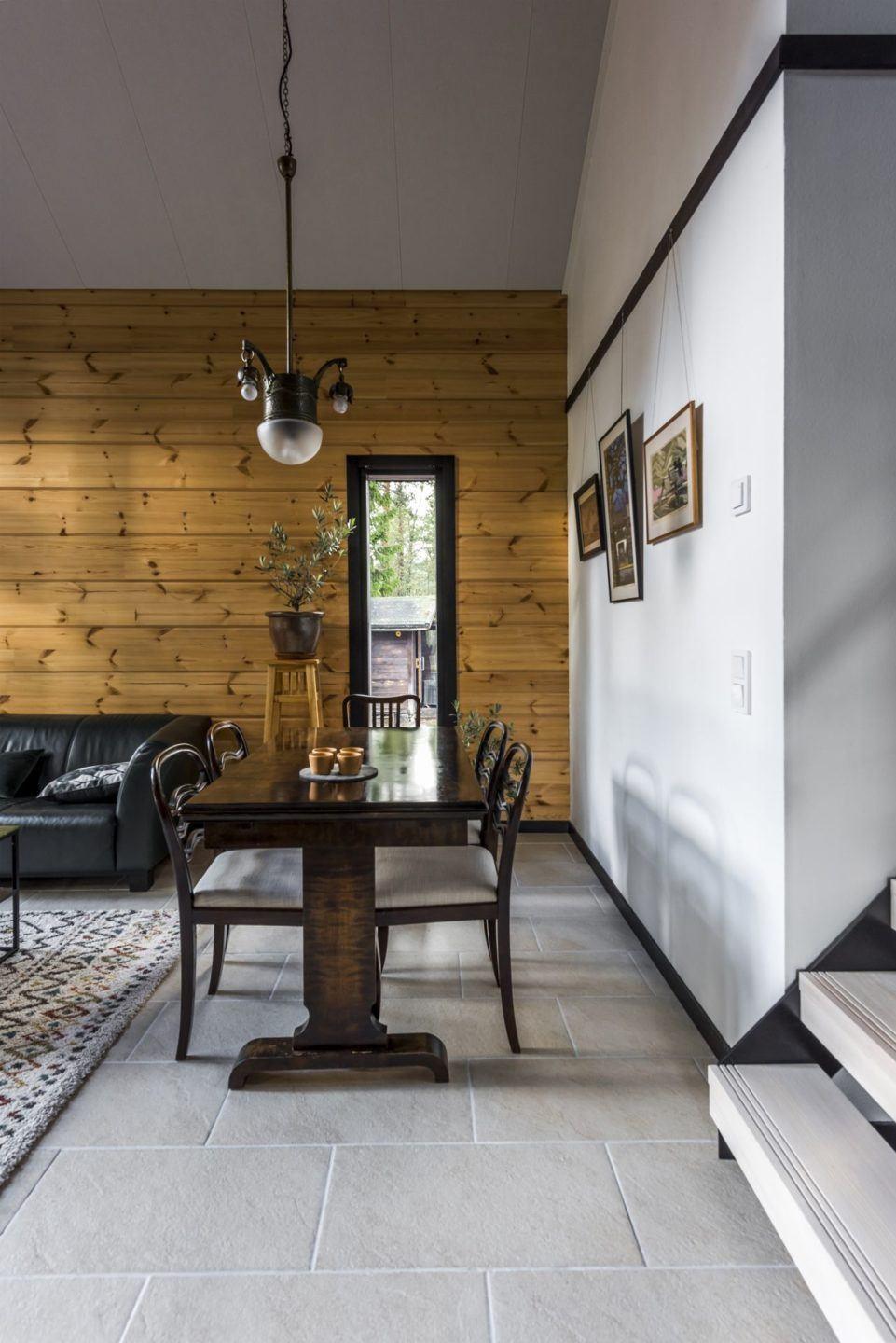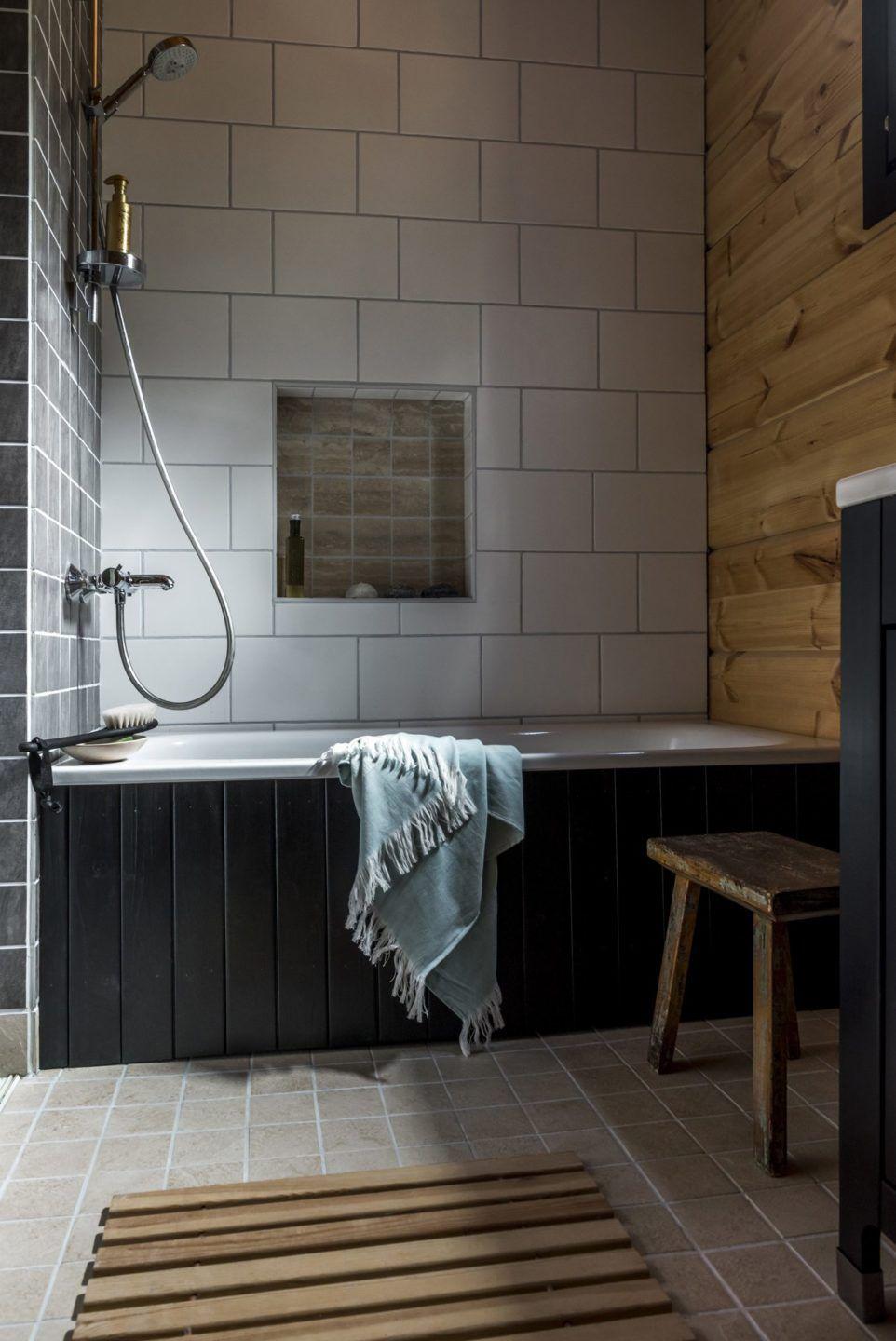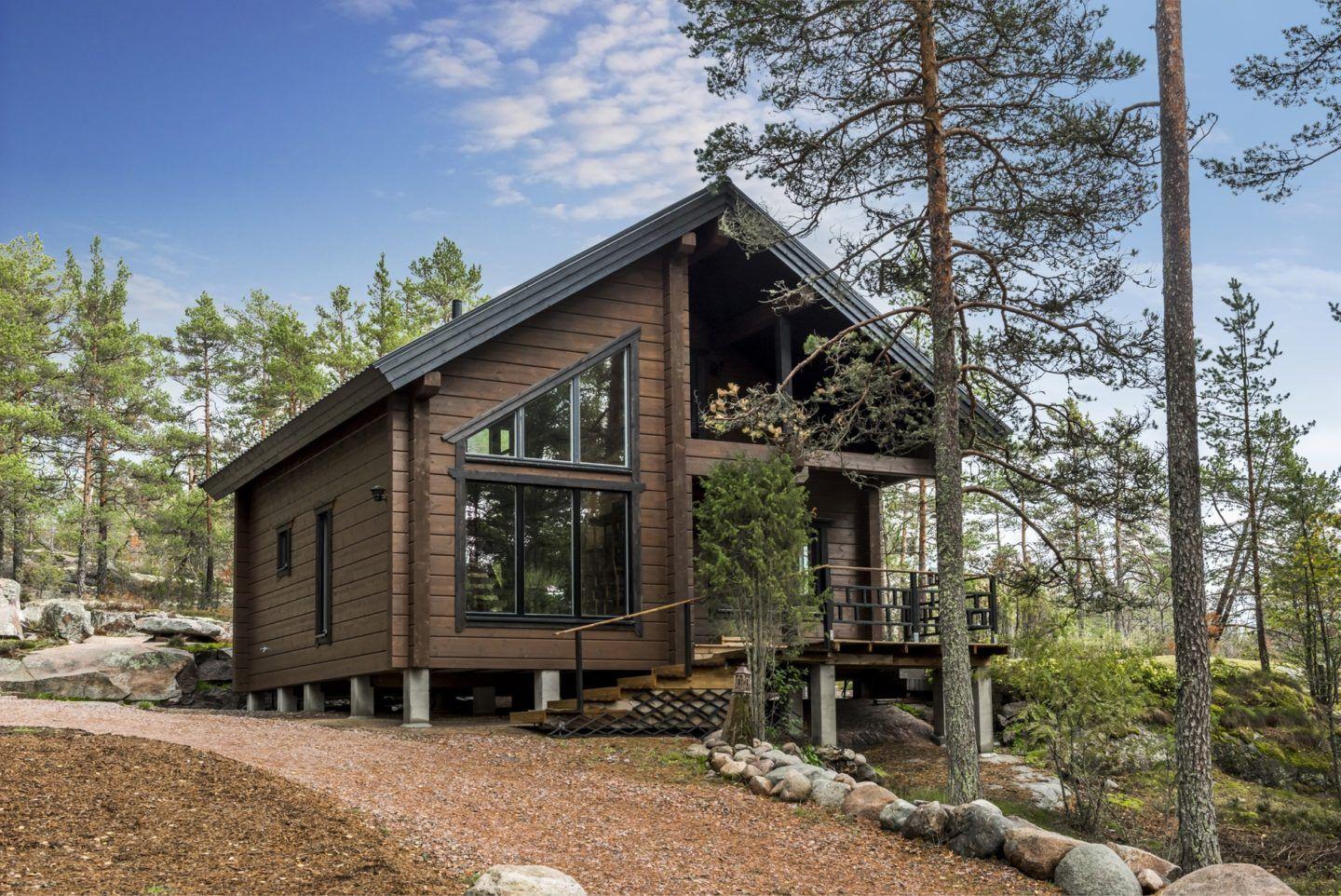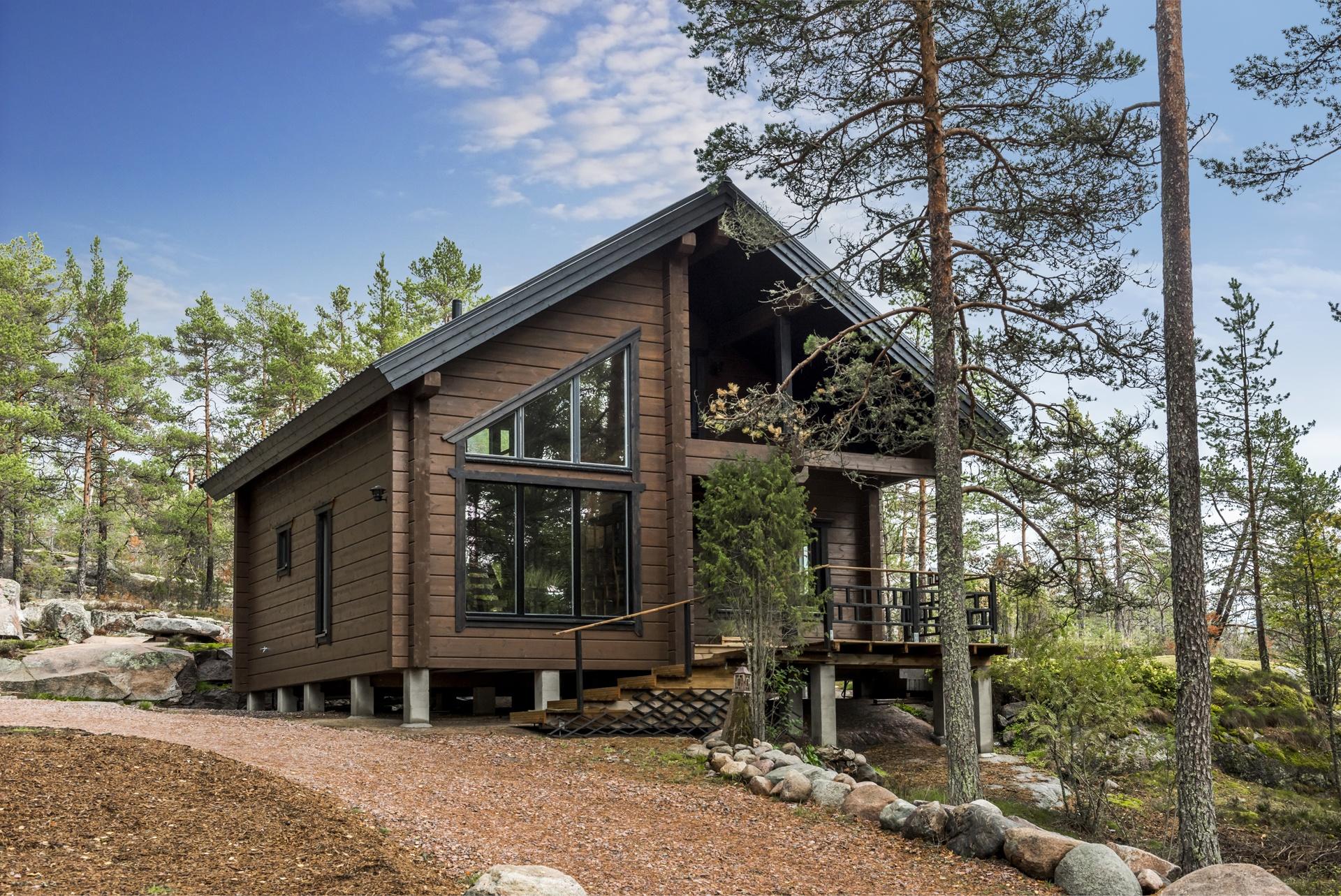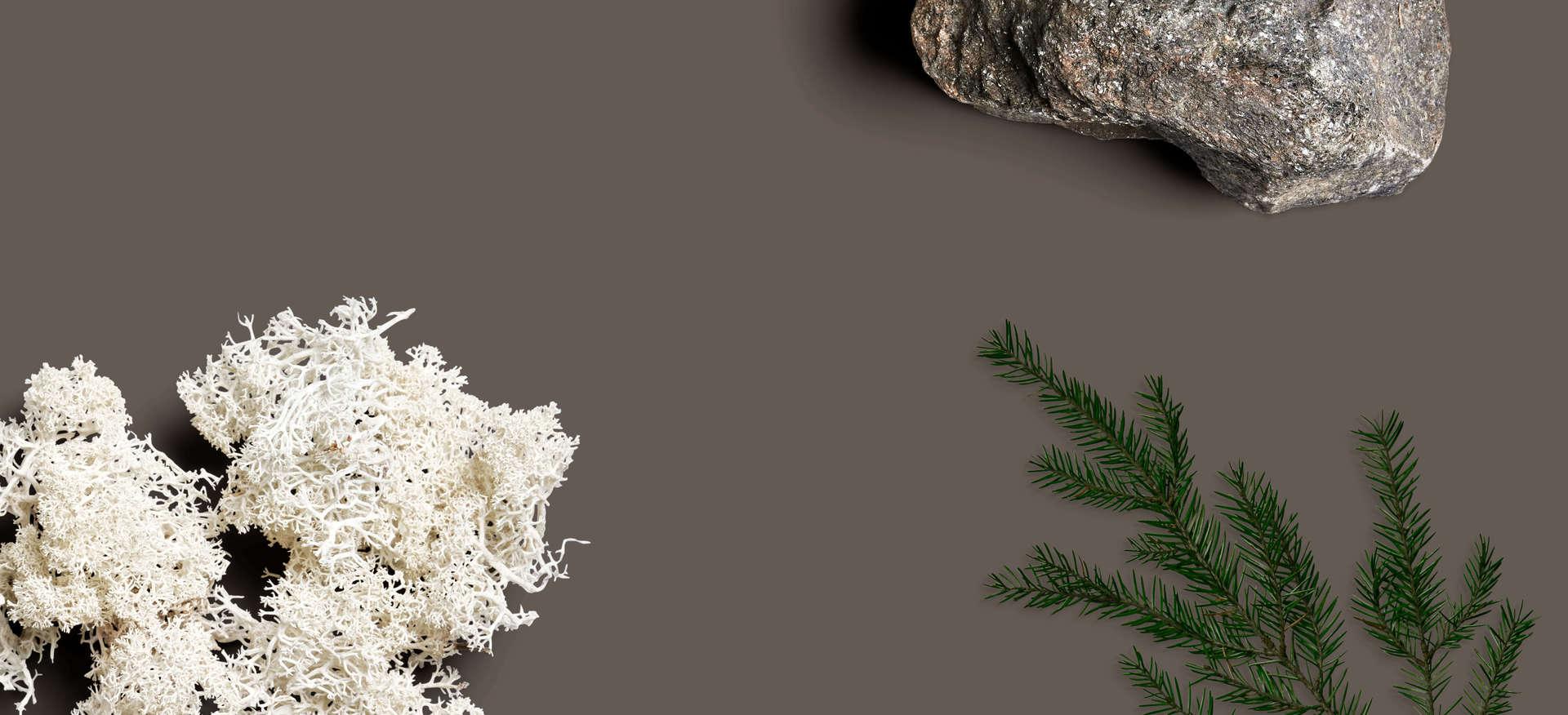 Order a Finnlamelli catalogue
Order our catalogue free of charge.