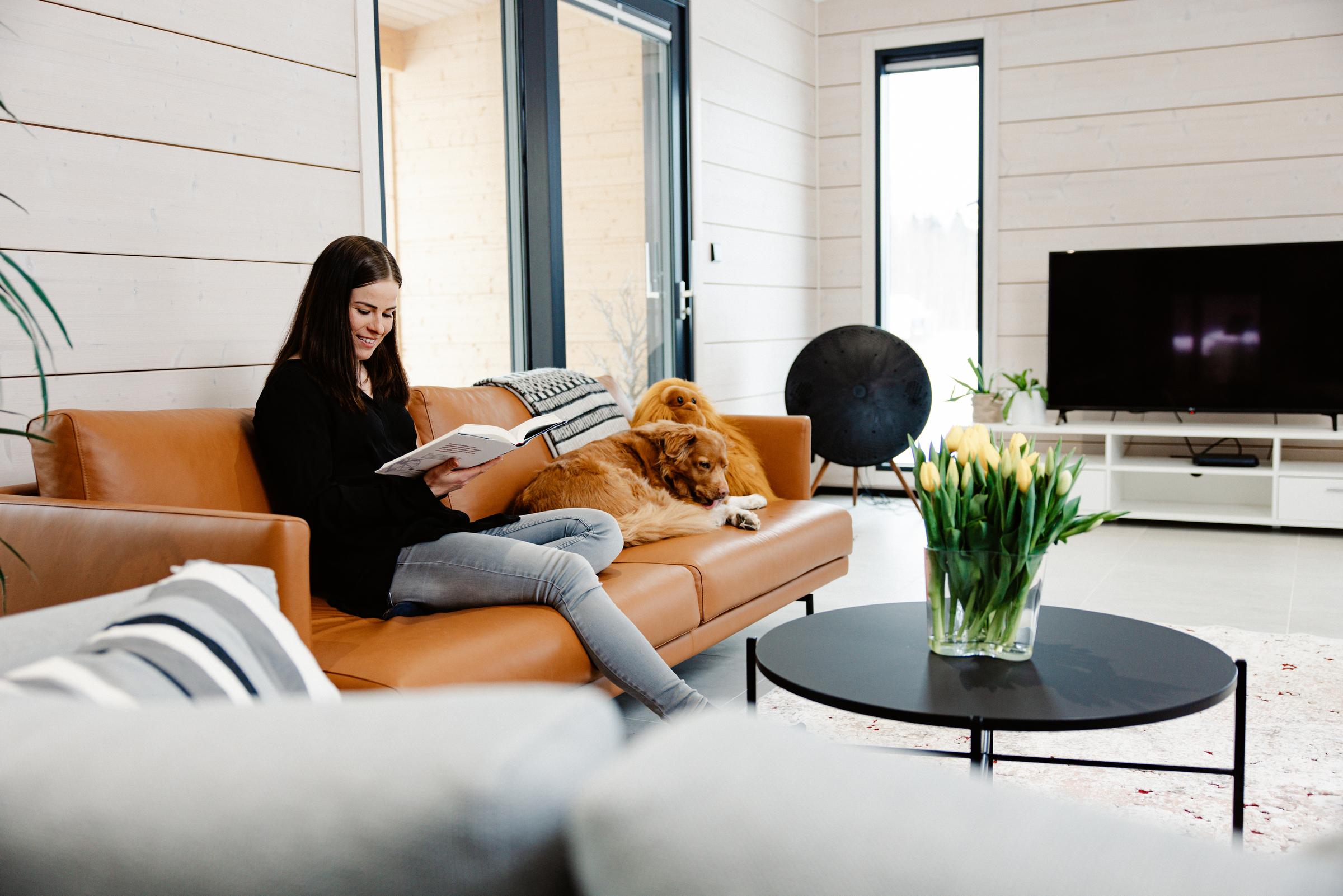 The fresh and clean air of a log house is a top priority for a top athlete
Top Finnish cross-country skier and Olympic medalist, Krista Pärmäkoski, chose a healthy Finnish log home as her home for life.
"Health is the most important life value to me and, as such, healthy living is also important to me."

Krista Pärmäkoski
Health as a criterion for a home
Krista knew right from the start that her future home should be build from log. The top athlete also wished for the new home to be built with as little stress and hassle as possible. Finnlamelli and Krista managed to find common ground immediately, and their collaboration got off to a good start.
"Right from the get-go, I felt that Finnlamelli was a trustworthy partner for a big project such as this," Krista explains her decision.
Finding a new home became necessary when moisture damage was discovered in Krista and her partner's old home that was built in the 70s.
"My father has built many wooden houses during his working life, and so I knew without the slightest doubt that I wanted a wooden house made of log in particular, as log houses are easy to breathe in," Krista states.
For professional athletes, recovery is crucial for wellbeing.
"I have had good experiences with log houses. The indoor air is clean and fresh, and I have never had any trouble sleeping in a log house. "I think that log is a good building material, and it is also very pleasing to the eye."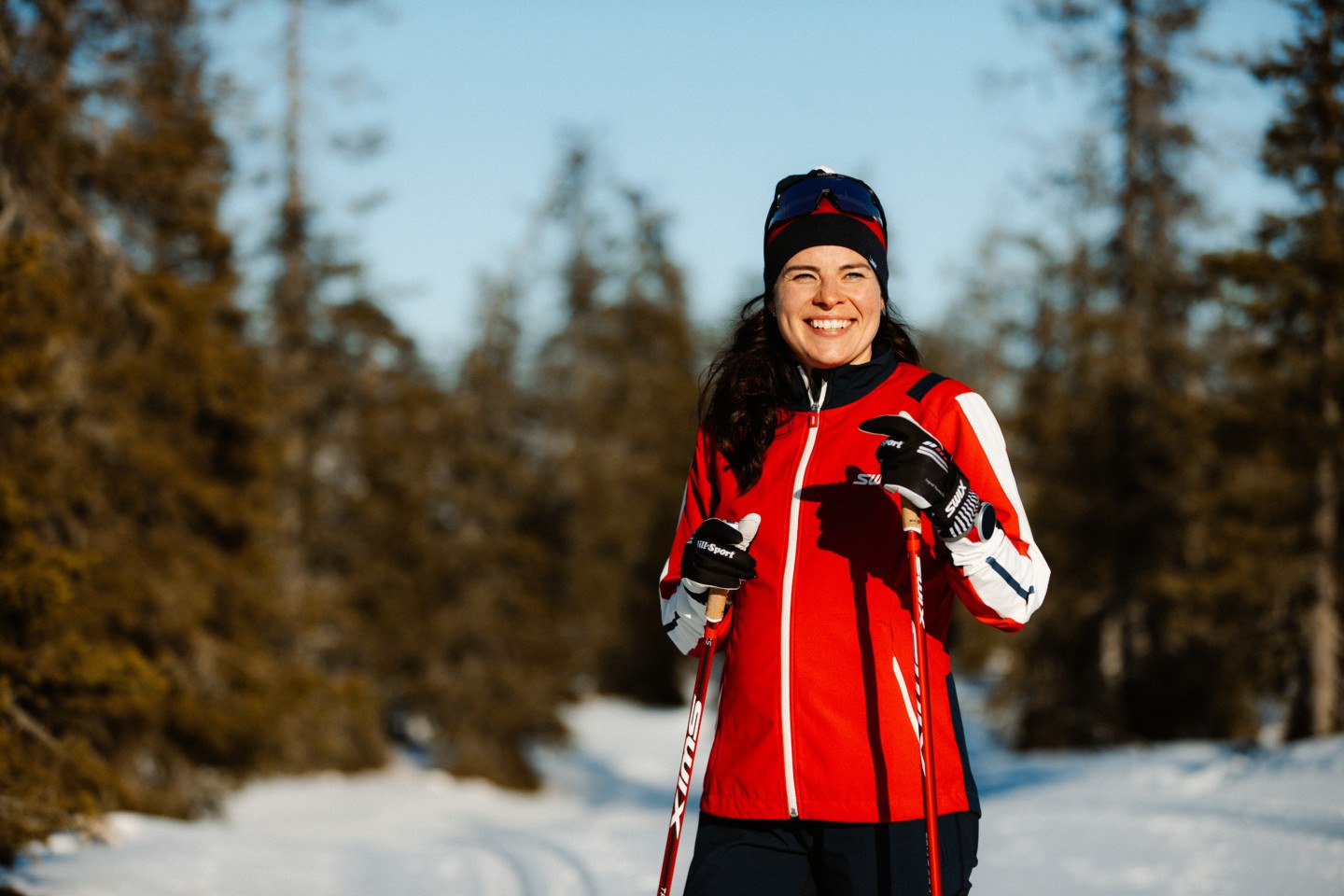 Sports and cooking dictated the design
The new home's layout was designed with Krista's family's needs in mind. They wanted to ensure that there would be enough rooms for future needs as well, and one of these rooms was designed to function initially as an office and library.
A roller ski treadmill was placed in the gym for training purposes. The main bedroom has direct access to the terrace. Krista's love for cooking and baking is reflected in the spacious kitchen.
"For me, a large kitchen and living room area is the heart of the home."
The vestibule's design incorporated a small walk-in closet and a drying space for wet training equipment. Naturally, a fireplace was also a part of the home plan!
Krista felt that the designing process for their home went nicely and smoothly.
"All of the wishes that we had listed for the home were taken into account and all of them were fulfilled. I wanted our home to be built in an environmentally friendly manner. I spend a lot of time in nature due to my career, and I am certain that nature will still be an important place to me even after I retire. I wish to preserve nature for future generations."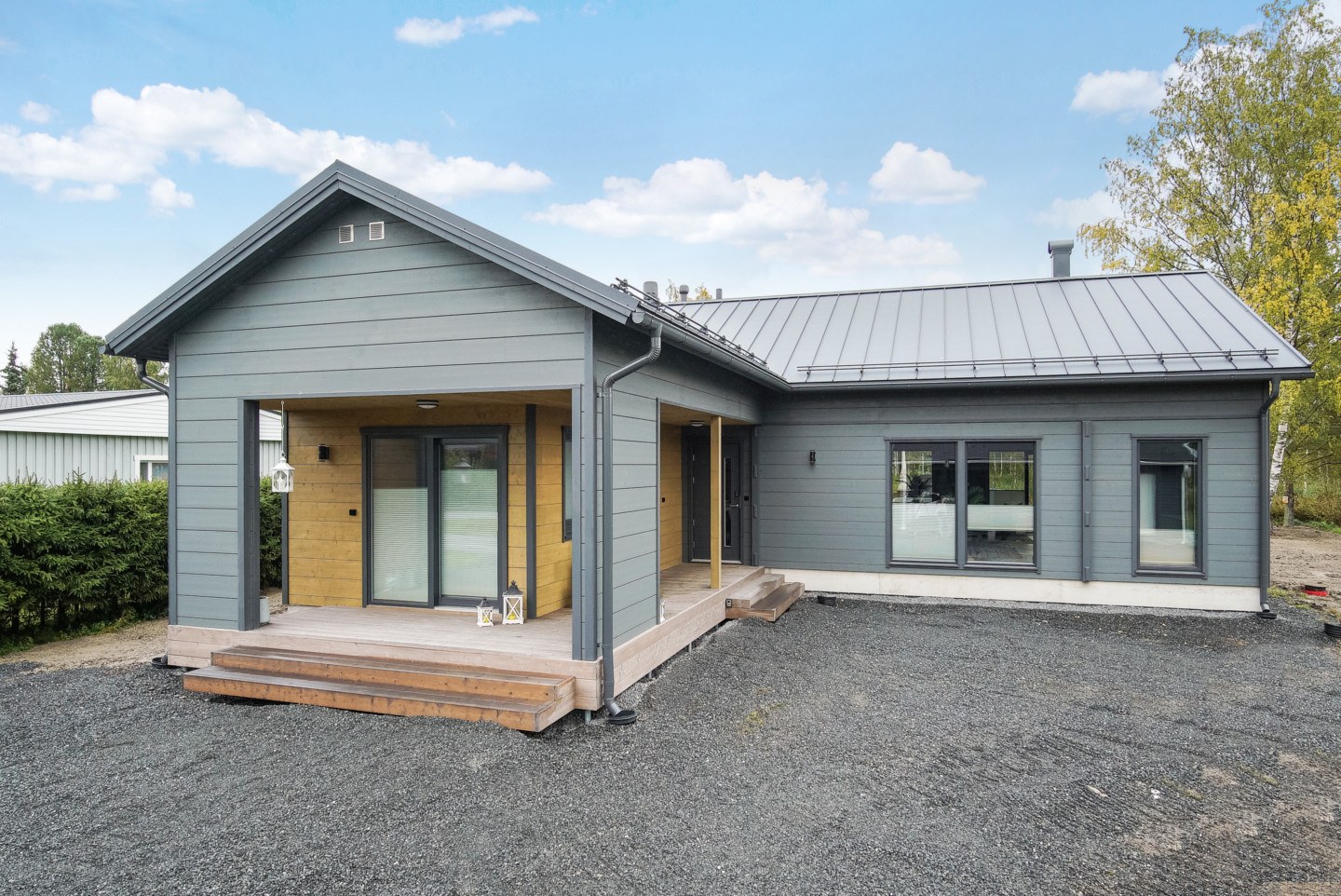 Speed of the building process was a pleasant surprise
Krista and her family made the decision to tear down their old home in September 2020, and the demolition began in April 2021. Only six months later, at the end of November, the family was already moving into their new home on the old lot.
"I was quite surprised at how quickly things proceeded in the end," she recounts.
Krista had a great experience with the building project.
"In actuality, we knew very little about building a home, but the people at Finnlamelli were able to point out important things that we would have never even thought of."
The project proceeded according to schedule, and the family was able to time their move into the new home just right.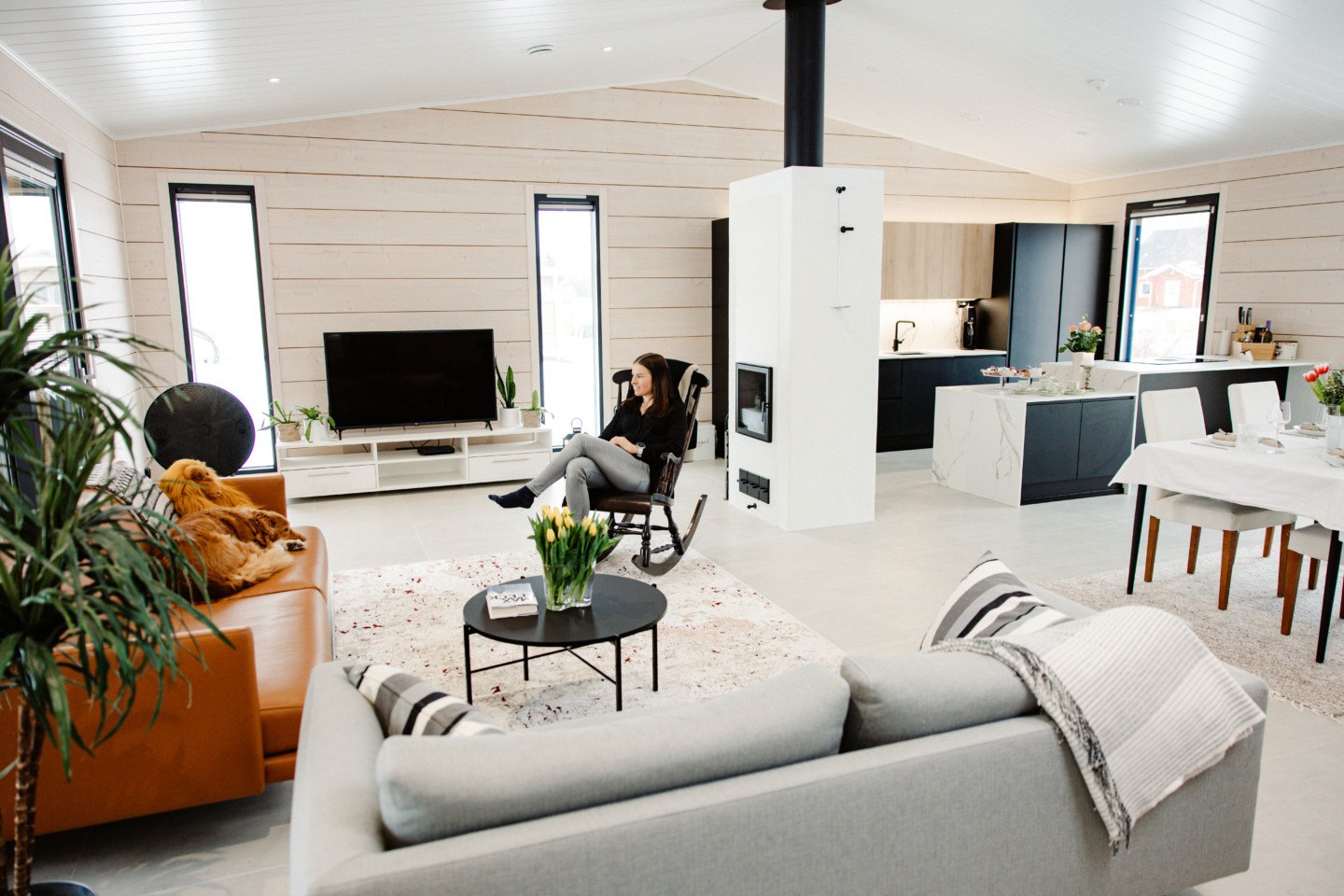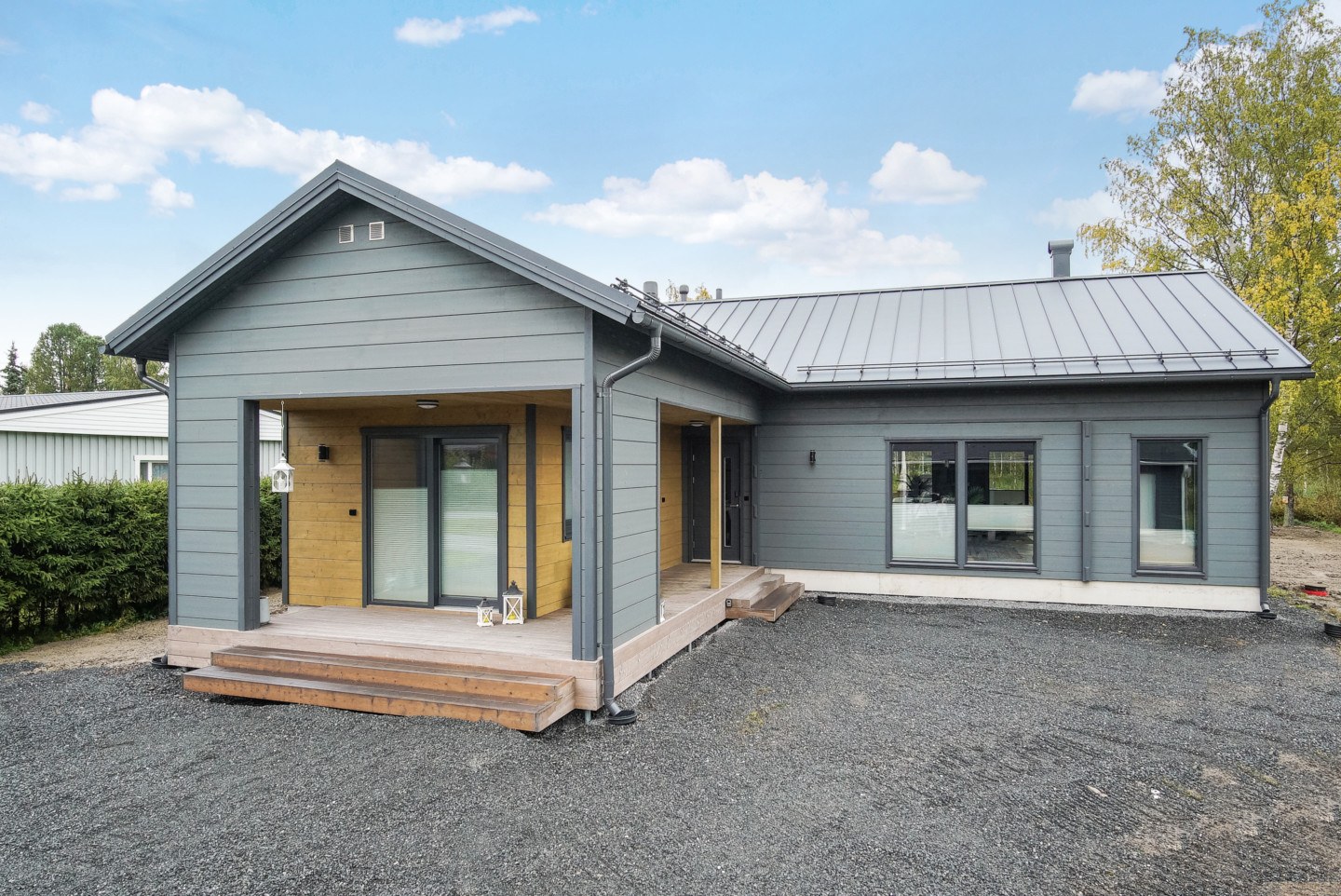 A competent construction professional can lessen the stress for a top athlete as well
A smooth building process is a delight particularly for top athletes, whose performance may suffer from even the slightest increase in stress.
"I highly recommend turning to external help if you do not have the experience nor the time to carry out a building project. All in all, it is a relatively small monetary investment."
A house building project can become a nightmare that burdens both your mind and savings. For a top athlete, this list of casualties also includes career success. Or at least this was the list of fears used to frighten Krista. And she was not immune to these concerns.
"We needed people to build the house and to manage our affairs. Once the project kicked off, I placed my trust in the people involved, and everything progressed according to the plans," Krista recounts with relief.
"I was able to focus entirely on my career. The hardest part was to decide on the style of doors for our breakfast cabinet. That should give you an idea of how easy the whole project was for me."
The house building project had no impact on Krista's career success during the important competition season, and she also managed to achieve success at the 2022 Olympic Winter Games in Beijing.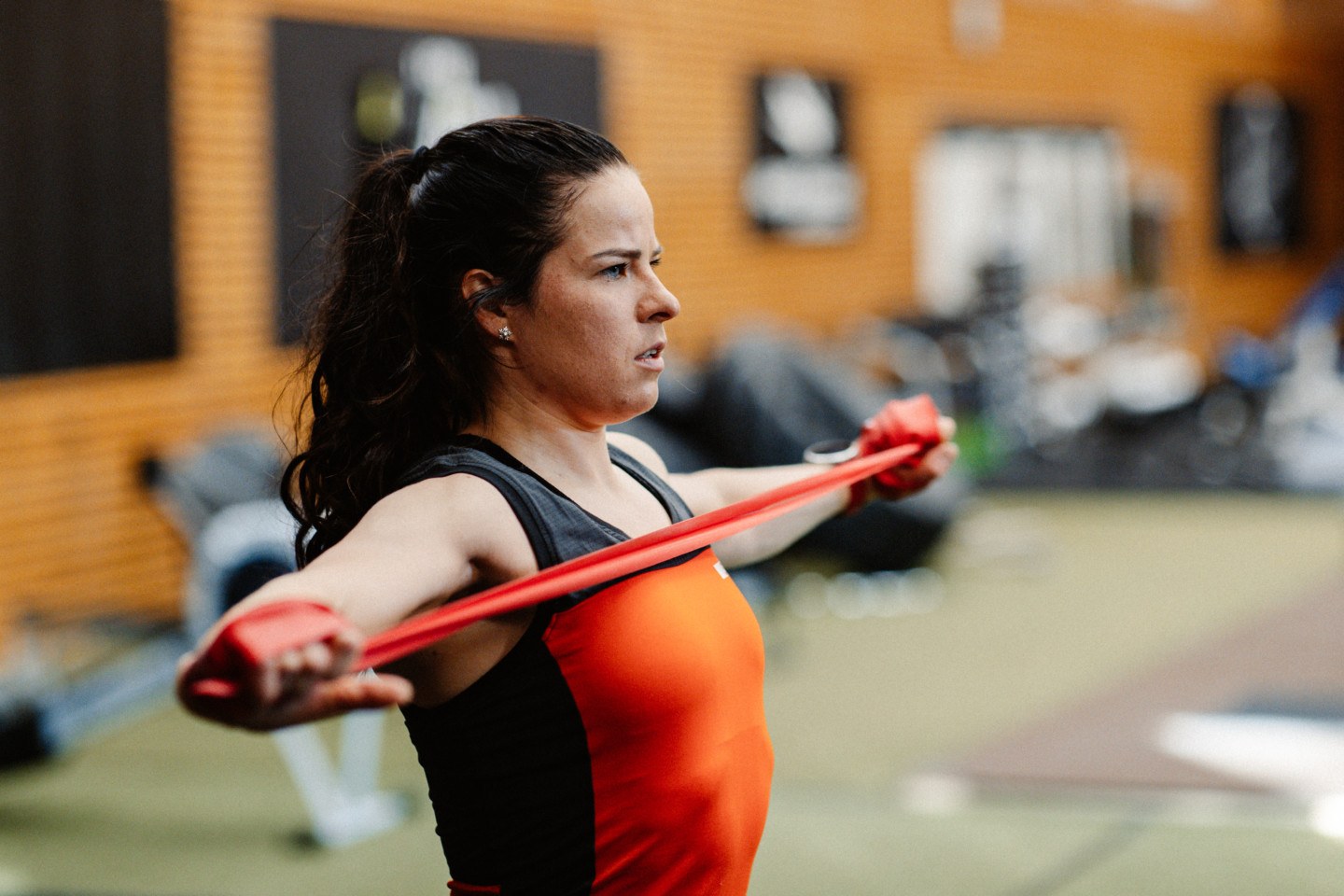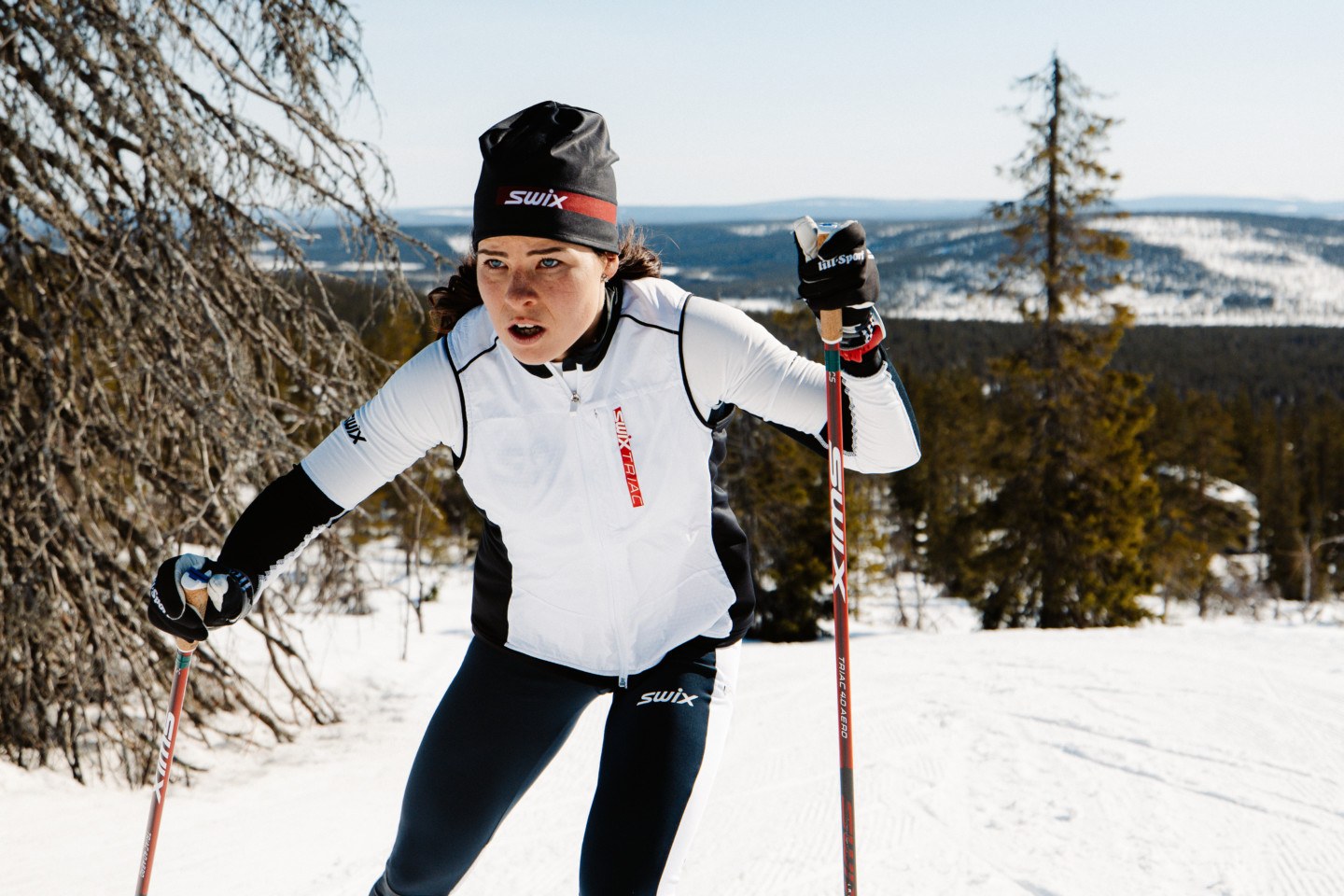 A dream kitchen and a backyard cabin
Living in the new home has been like a dream for Krista and her family.
"The next time we move, our destination will be the retirement home 200 meters from here, towards the centre of Kuortane—but until then, this will definitely be our forever home!"
The backyard cabin has been the perfect place for unwinding and relaxing that the family hoped it would be. Its sauna has seen active use. The family's everyday life runs smoothly now that every piece of furniture has found its place.
"Although the backyard cabin is perfect for unwinding, my favourite spot in the home is our kitchen!"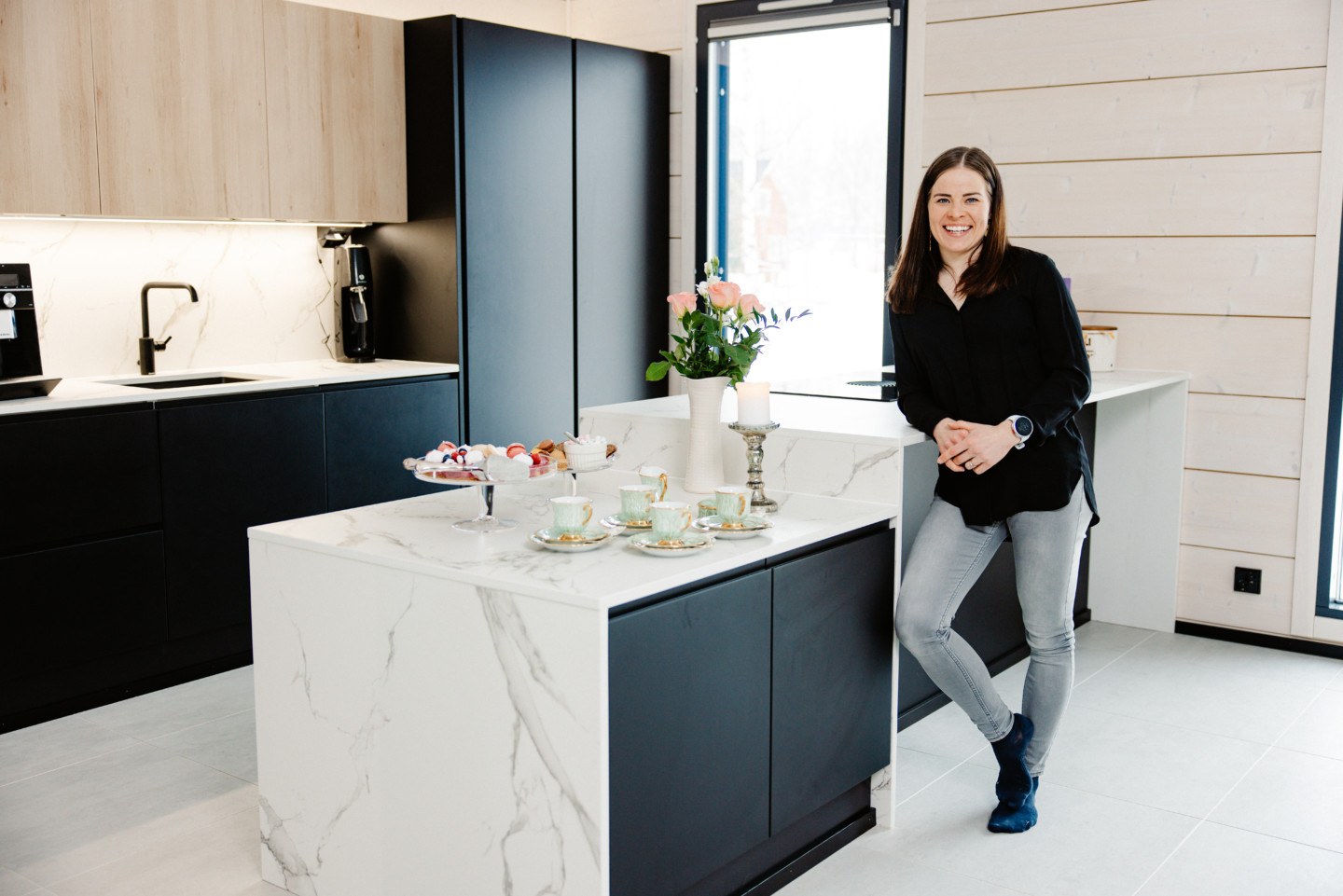 The kitchen was designed to perfectly fit Krista's needs as someone who loves baking and cooking. The large worktops made from stone offer plenty of space for cooking and baking at two heights. The breakfast cabinet has been a particular source of joy in everyday life.
"The kitchen is at the front and center of our home's layout, and it is also exceedingly beautiful ⁠⁠— even when viewed from the living room couch!", Krista commends.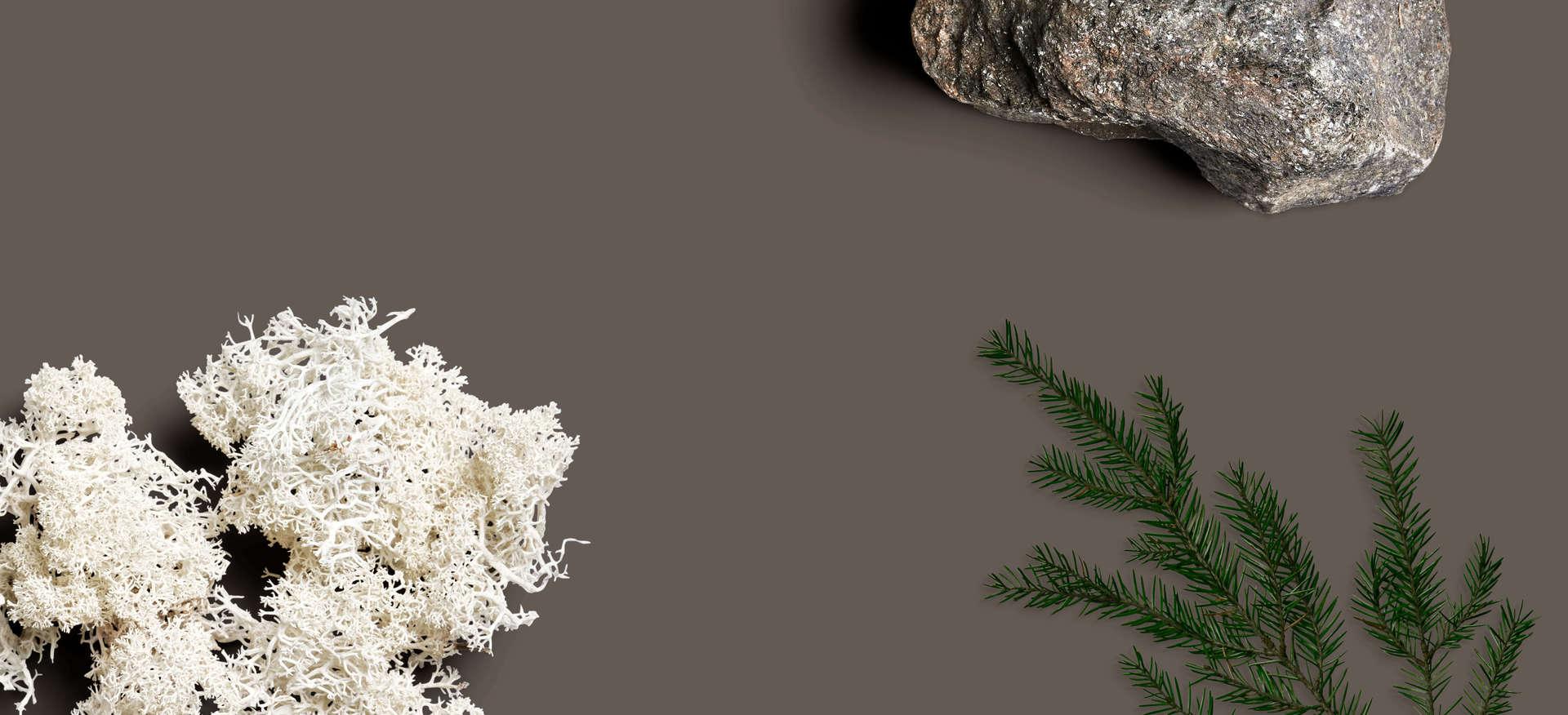 Order a Finnlamelli catalogue
Order our catalogue free of charge.