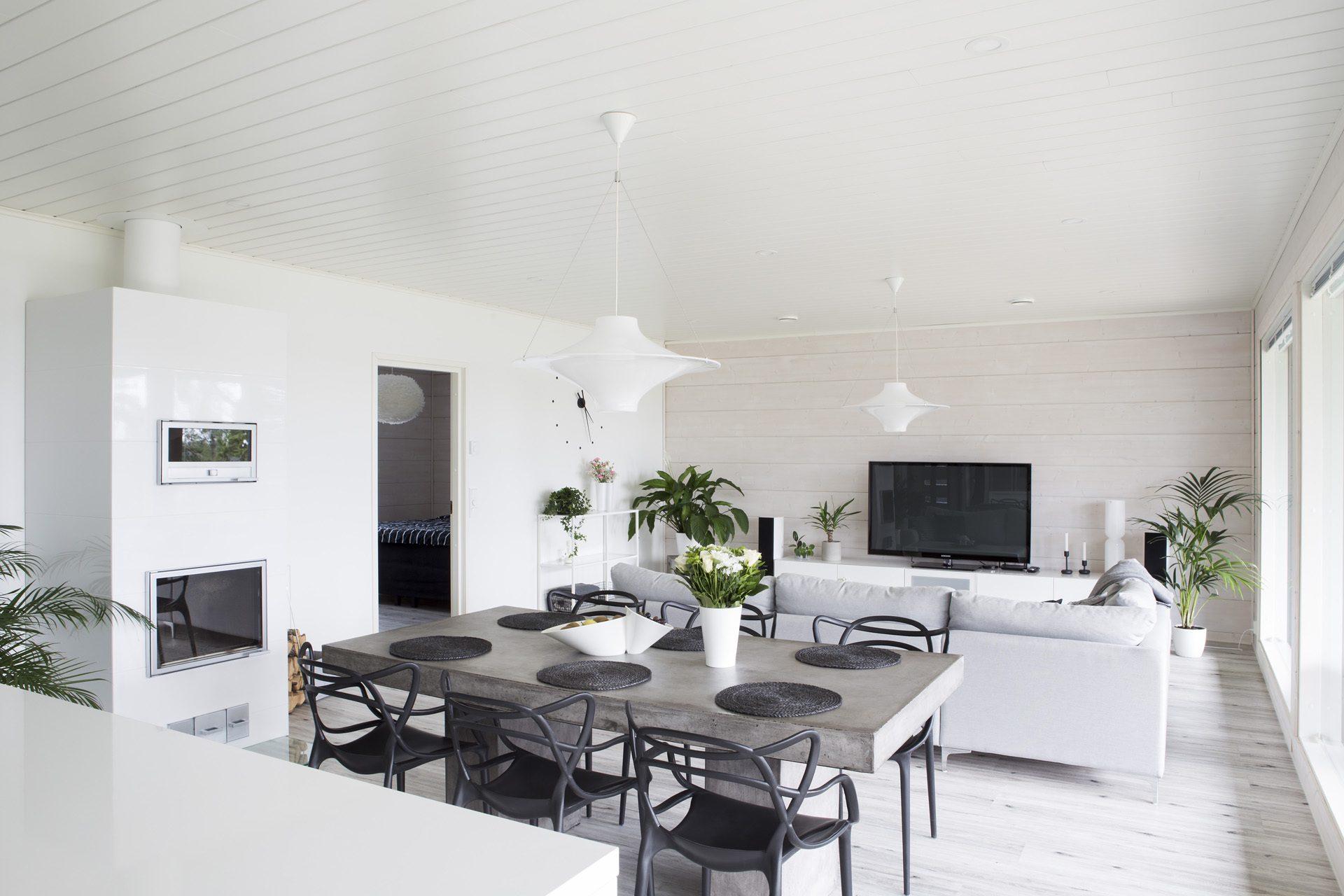 The Relanders' log home
The Relanders' log home with healthy indoor air was built in a hilltop location with fantastic views over the land of a thousand lakes. Finnlamelli delivered a dream log home to the Relanders, who wanted a single-storey pentroofed home with a clear-cut, minimalist style.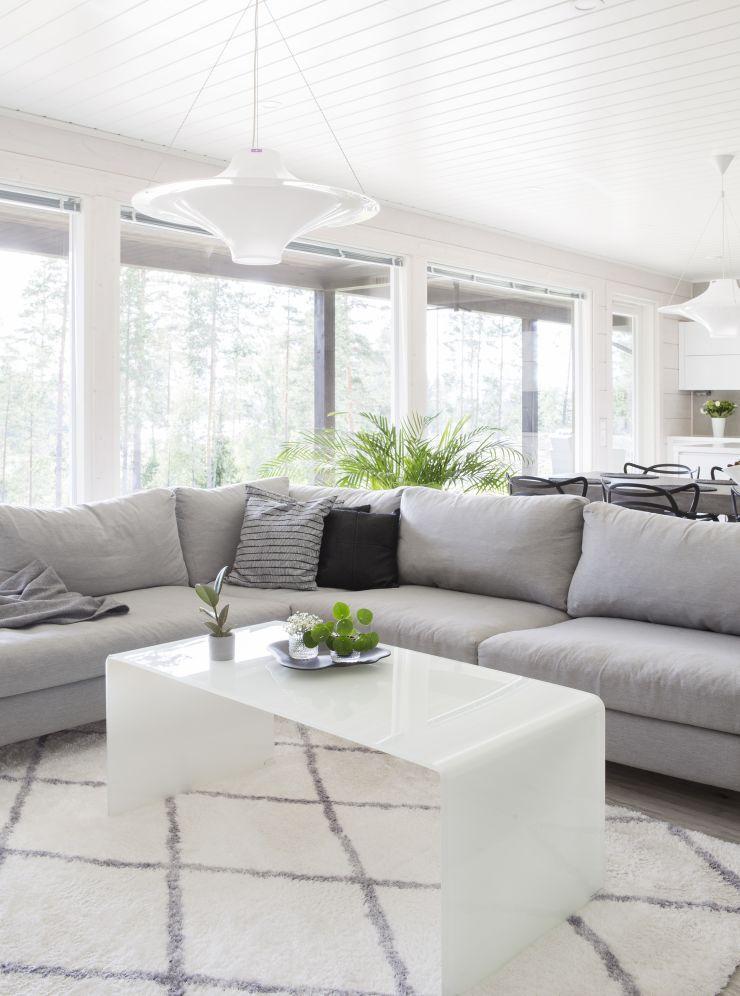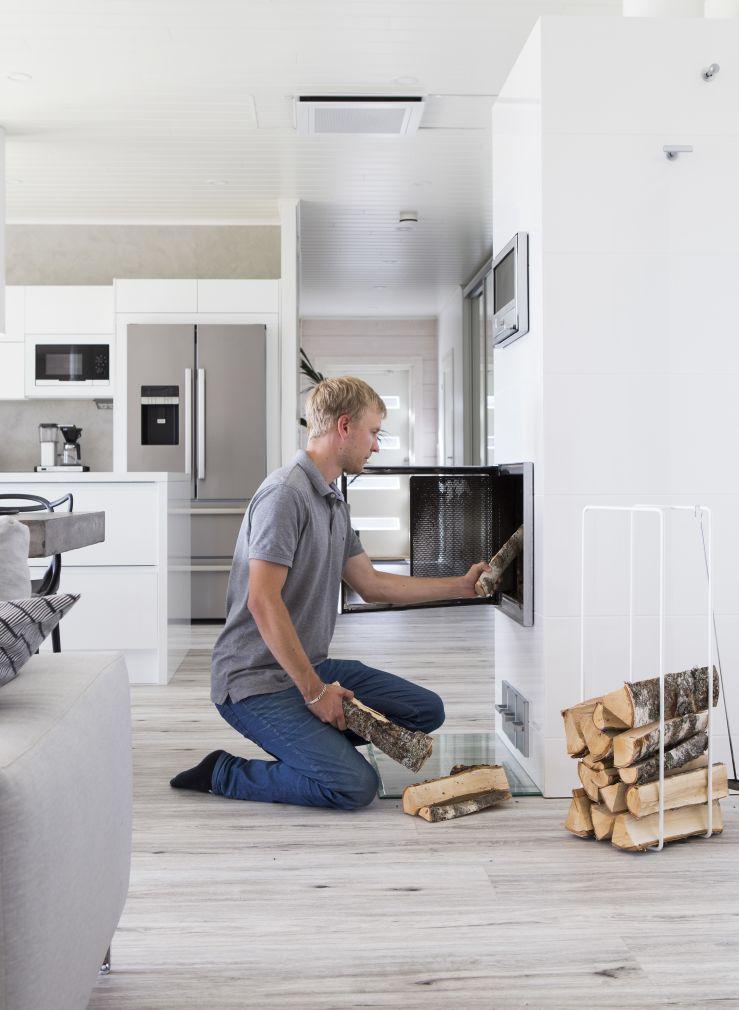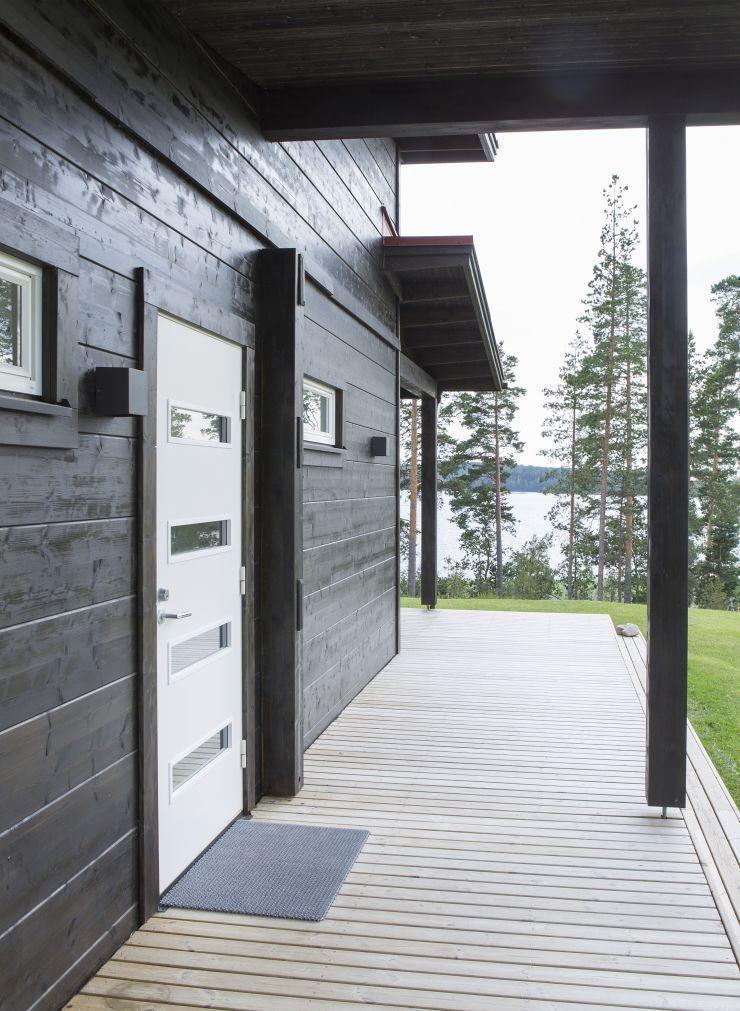 The Relanders' modern log home was built on the shore of Lake Saimaa in Lakeland Finland
The colour scheme was clear from the outset: a stylish pure black with a red roof to add a cheery finishing touch. The open and communal living space provides breath-taking views over the waters of Lake Saimaa.
"Right at the very beginning we told the Finnlamelli representative that we wanted the heart of our home to be an open-plan kitchen-dining-living area, around which everything else would be built. The space is everything we had imagined. The lakeland scenery floods in through the huge, floor-to-ceiling windows, and it is just as important an interior design element as the design furniture we so carefully chose," say the Relanders.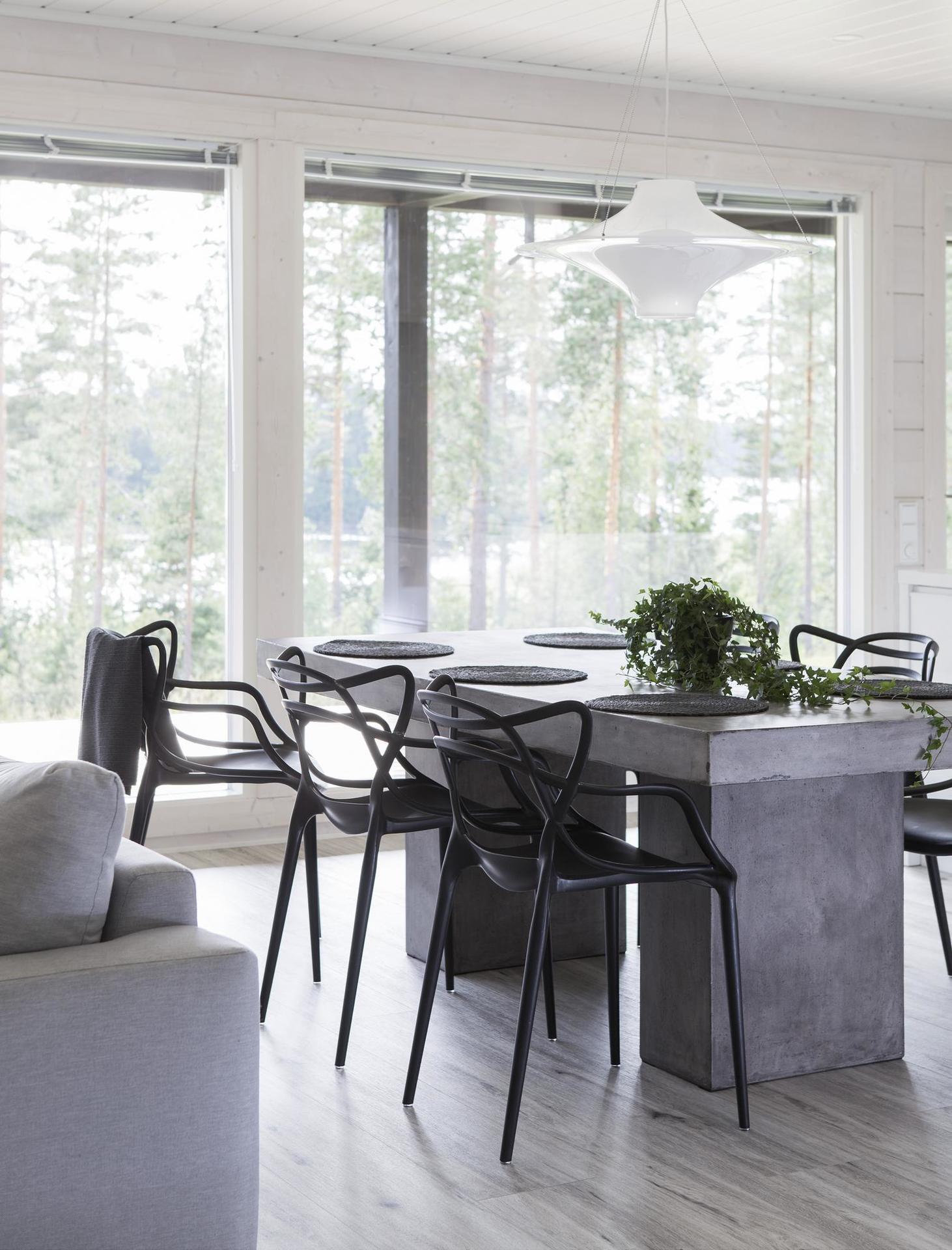 The couple wanted a stylishly minimalist kitchen, with a handy kitchen island and plenty of space to work. "We wanted our kitchen to be a cool contrast to the warm atmosphere of a log home," say the Relanders. The glossy white doors on the kitchen fittings highlight the clean and minimalist Nordic style.
The black-and-white colour scheme carries through to the stylish sauna and bathroom.
"Our interior design is built around black, white and greyscale tones. They are a great stylish base on which to build as you like. You can change up the look with coloured cushion covers, for example."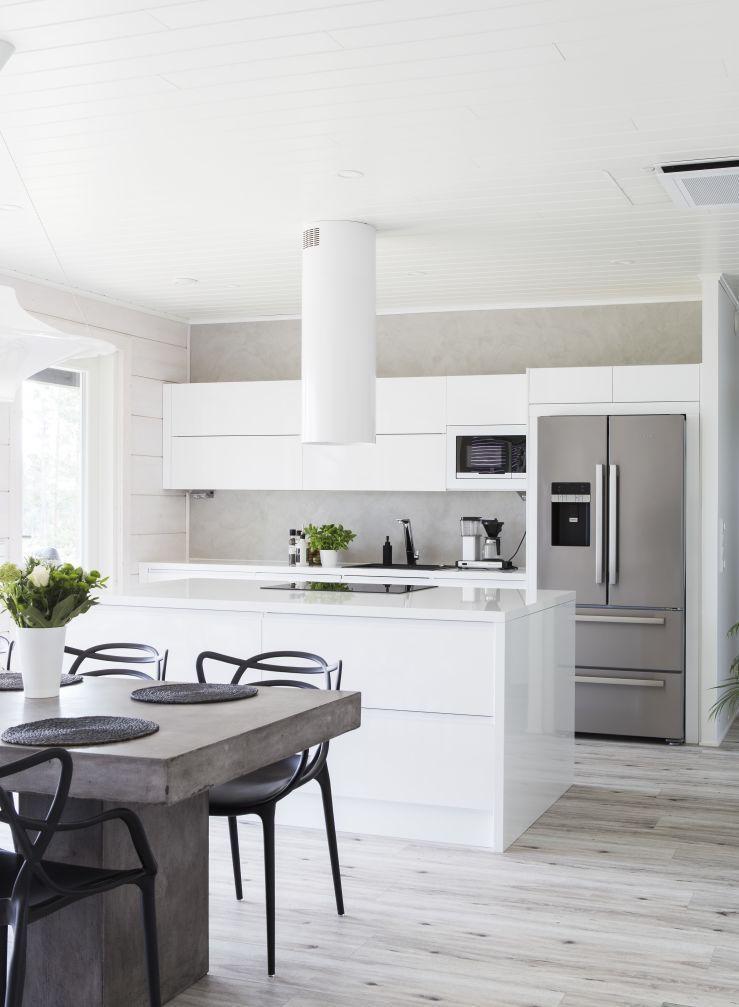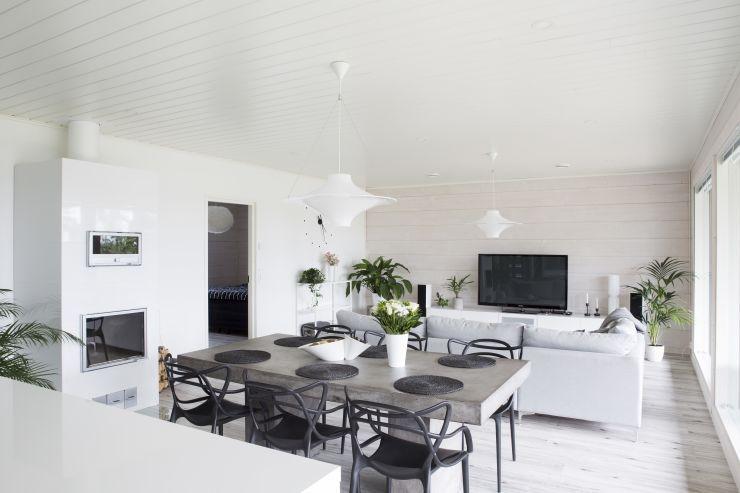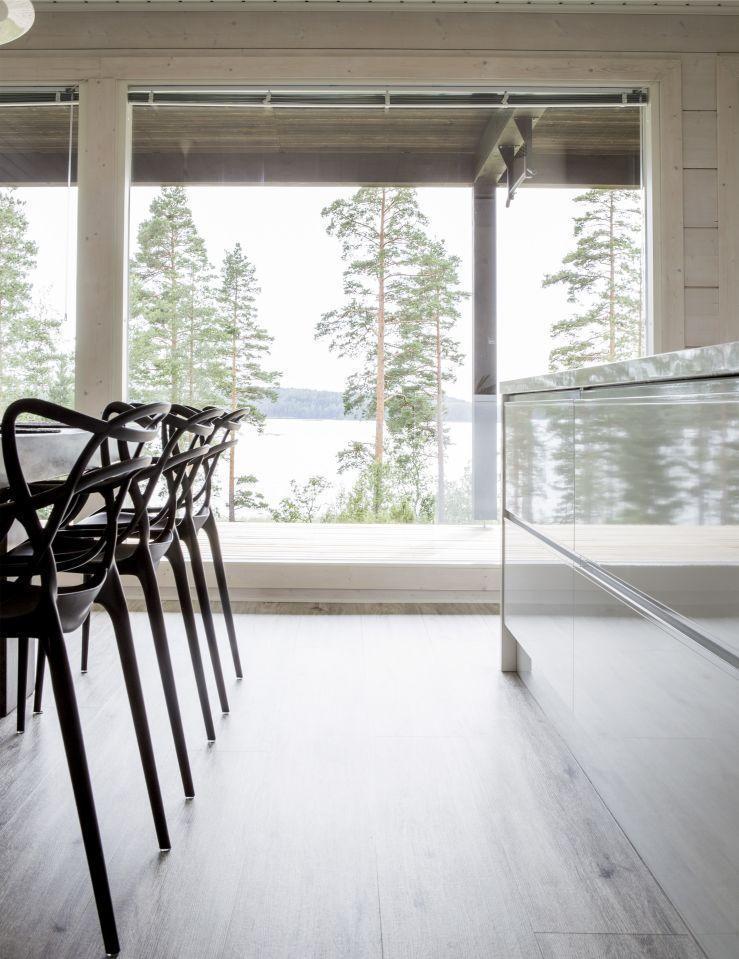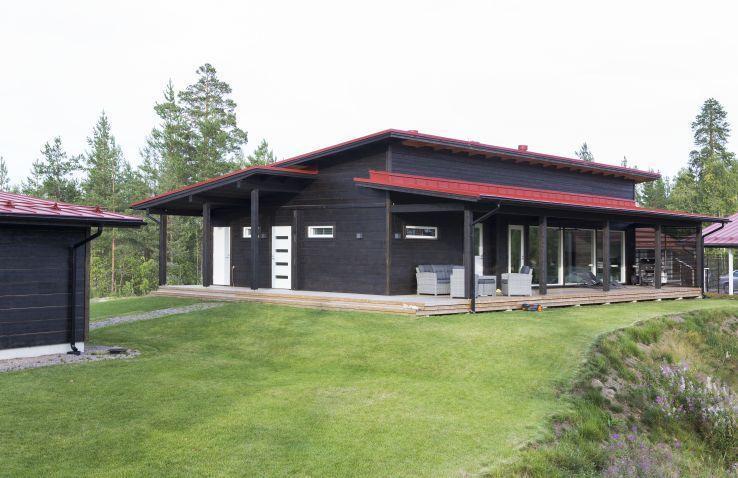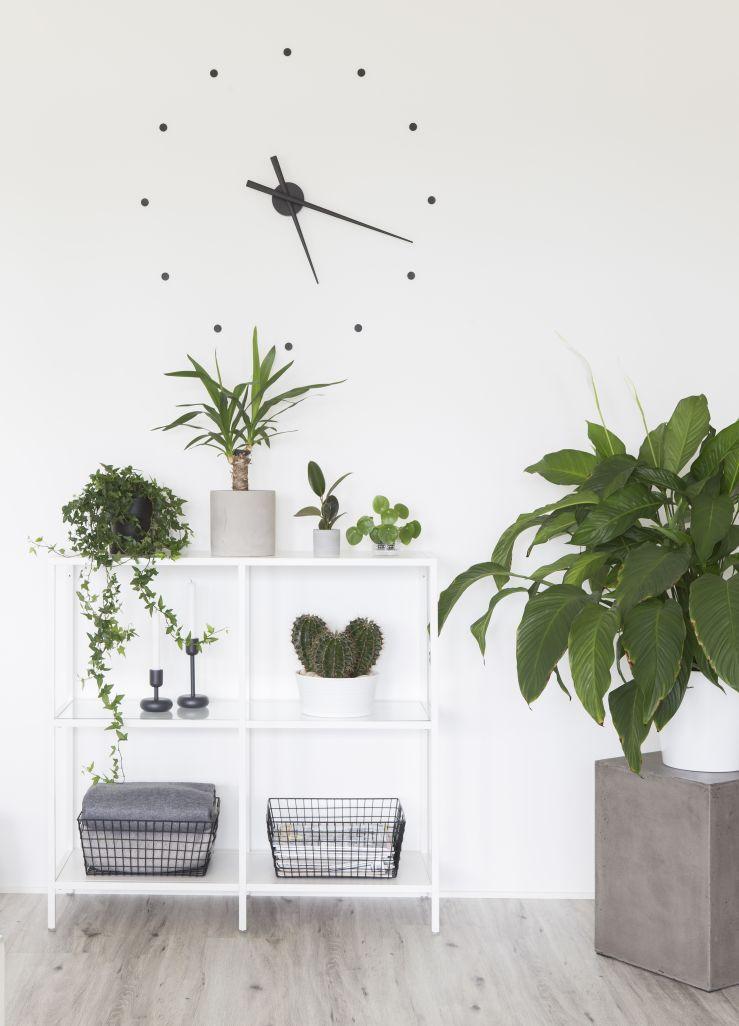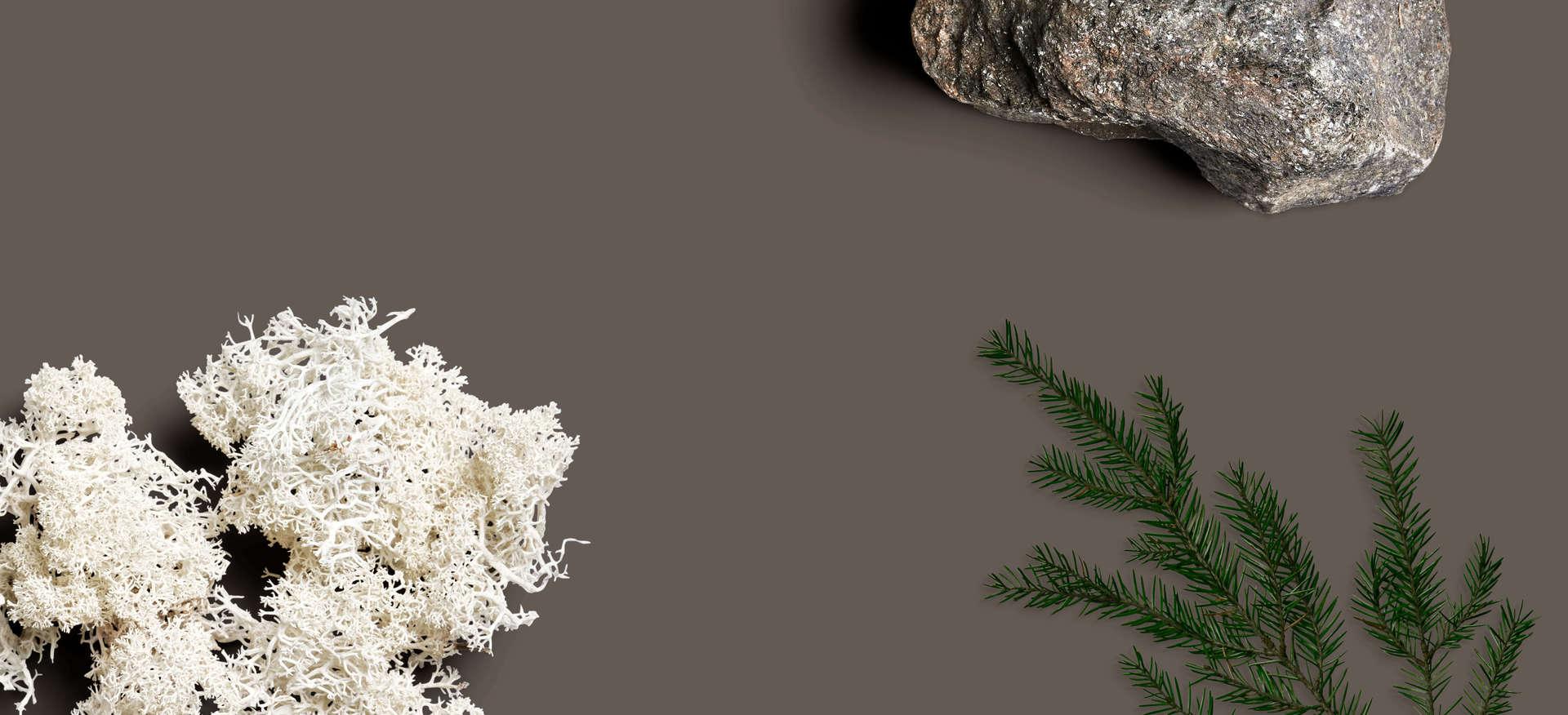 Order a Finnlamelli catalogue
Order our catalogue free of charge.